Ghost REVIEW: Hit or flop? Will Shiva Rajkumar's action thriller win fans heart? Read THIS
Ghost Twitter Review: Fans and audience's verdict is out on Shiva Rajkumar's heist action movie written and directed by M. G. Srinivas. The film also features Jayaram, Anupam Kher, Prashant Narayanan, Archana Jois, Satya Prakash, and M. G. Srinivas as Mahesh Das.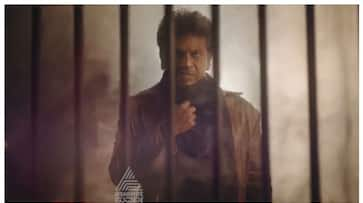 The cast of Ghost includes well-known actors such as Shiva Rajkumar, Jayaram, Anupam Kher, Prashant Narayanan, Satya Prakash, and Archana Jois. The trailer of the movie received positive response from the audience. While the Kannada film's trailer gained a lot of attention, its Hindi version, produced by Jayantilal Gada's Pen Movies, also received a lot of attention. This action-packed robbery thriller tells the narrative of a man's search for justice.
Ghost is come to shake up the system with powerful speech and action. Srini is the film's director. It is the second book in the Birbal Trilogy. Ghost is released in Hindi, Tamil, Telugu, Kannada, and Malayalam languages.
What distinguishes "Ghost" is that it heralds the start of an exciting cinematic world. M. G. Srinivas returns as Mahesh Das from "Birbal Trilogy Case 1: Finding Vajramuni." The plot unfolds as a criminal and his team go on a daring journey to seek justice by seizing a jail.
Social Media Reactions to Ghost 
Netizen Naren Marol voiced his enthusiasm for Shiva Rajkumar, underlining that the actor's effect extends beyond the traditional measurements of a hit or flop. In their opinion, Shiva Rajkumar's reign transcends simple numbers, as they celebrate his performance and the buzz around the film 'Ghost.' They raise a glass to 'Ghost' and declare it the triumphant champion of the holiday season, emphasising that Shiva Rajkumar's magnetism is the driving reason behind this fervour.
Ghost About  
The cast of "Ghost" includes Shiva Rajkumar, Jayaram, Anupam Kher, Prashant Narayanan, Archana Jois, Satya Prakash, and M. G. Srinivas as Mahesh Das. M. G. Srinivas directed it, while Prasanna V. M. and Maasti wrote the dialogues. M. G. Srinivas wrote the plot, while Sandesh Nagaraj oversaw production. Deepu S. Kumar edited the film, and Mahendra Simha handled the cinematography. Sandesh Productions is the production firm in charge of bringing this film to existence.
Arjun Janya's soundtrack for "Ghost" was composed. On September 22, 2023, the film's first single, "OGM," was released. The first look was unveiled on July 12, 2022, which also happened to be Shiva Rajkumar's birthday, and the motion poster was released on January 2, 2023. The trailer for the film was released on October 1, 2023. The moment fans had been waiting for arrived on October 19, 2023, when "Ghost" hit the big screen, coinciding with the Dusshera festival. ZEE5 has won the digital streaming rights, guaranteeing that fans will soon be able to watch this film from the comfort of their own homes.
Last Updated Oct 19, 2023, 9:11 AM IST