Exclusive: Wrote lyrics, composed Salman Khan's Antim's title track: KGF fame Ravi Basrur enters Bollywood
The chorus similar to KGF for Salman Khan's Antim had raised curiosity about its composer. A tweet by Ravi Basrur has come as confirmation that the new music sensation will make his official Bollywood debut with Salman Khan's film Antim as he composed music for a title track and a song.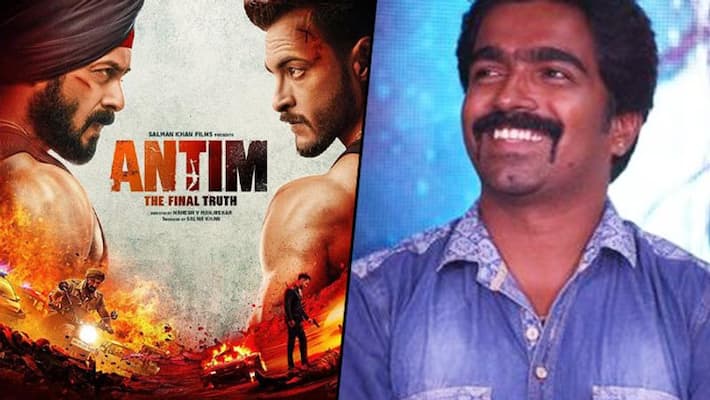 Beginning with a lullaby to suddenly switching to high octane chorus for Salman Khan's latest  flick 'Antim' generated a lot of curiosity about its music composer.
Not Rahman, not Himesh or Pritam and others, but it is composed by Sandalwood's emerging talent, Ravi Basuru of KGF fame.
Ravi Basrur whose music is also a contributory factor for the success of KGF took to Twitter to announce the guarded secret of Antim's music for title track.
The composer thanked Salman Khan for his dream debut in Bollywood as a Kannadiga composer. He wrote saying, he is very happy and super excited to have been associated with Salman Khan and termed Khan as The Bhaijaan of India.
The film will be released on November 26. The project was directed by Mahesh Manjrekar and produced by Khan himself.
Speaking exclusively to Asianet Newsable, Ravi Basrur said that Salman Khan's team approached him through fight master Anbu Arivu. "I was hesitant initially as I have other projects and did not want to execute the project in a haphazard manner. I treat every film be it big budget and the small one with similar treatment and commitment," he said.
He was told that there will not be any pressure and liberty will be given. Following he agreed, said Basrur.
He also said that Khan has more knowledge about music and also technical details which have come with rich experience in the industry. "I wrote lyrics in Hindi for the title track 'Gandihai Duniya' and this generated a spark between us and it made my job easier." said Basrur.
Khan liked it and his team will promote the title track and also a song with my name in coming days, added the director.
Apart from Khan, Ayush Sharma, Pragta Jaiswal and Mahima Makwana feature in the film. Music composer and singer Ajay Gogavale has sung the title track.
Last Updated Oct 14, 2021, 4:45 PM IST