Exclusive: Roshan Mathew on fans loving 'Kuruthi' trailer, working with Alia Bhatt in 'Darlings' and more
In an exclusive chat with Asianet News, Roshan Mathew spoke about his upcoming film Kuruthi, the dominance of Malayalam cinema, working with Alia Bhatt in Darlings and more.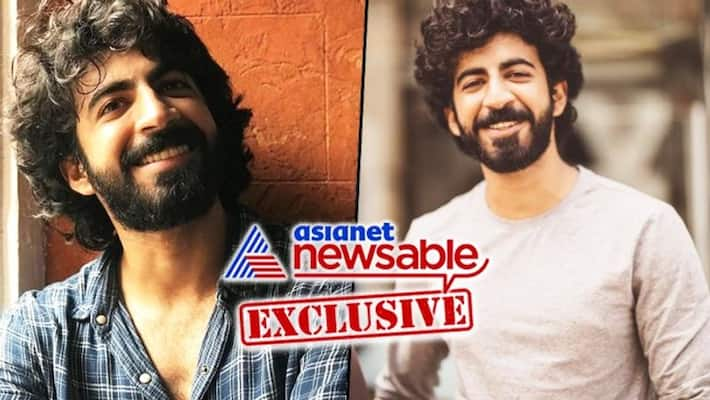 Very few actors bring precision and vision to the table of acting and captivate the audience with their craft, and Roshan Mathew is one of them. An actor who predominantly works in Malayalam cinema has progressed exceptionally in his film career. His upcoming movie Kuruthi, a political thriller film, has already created a buzz on the internet.
Mathew play's Ibrahim in the film, a character with complex layers and hidden twists. In an exclusive chat with Asianet News, Mathew spoke about the dominance of Malayalam cinema, working with Alia Bhatt in Darlings, changing scenarios of OTT and more.
The trailer of Kuruthi looks thrilling and has a terrific undertone; talking about what the audience can expect from the upcoming political thriller, Mathew said, "It's an entertaining action film but not without its layer, which makes it exciting for me. It also has a bunch of exciting characters in tricky situations; the audience will surely love it."
Talking about the love pouring in on the film's trailer and teaser, Mathew said, " I am very excited as it's a film that I enjoyed making too. Hence I am more thrilled about its release. Whatever has come out of the film has been well-received. The expectation is mounting around, and I am a little convinced that we have put in our best efforts, and we hope the audience will love it too."
Kuruthi also stars the renowned actor Prithviraj Sukumaran in pivotal role. Sharing his experience working with him, Mathew says, "It was a great experience in every way, more rewarding and fulfilling. He brings more a whole new vision and clarity to the craft. He is extremely humble and professional and one of the most inspiring actors and filmmakers I have worked with."
Giving a glimpse of his character in Kuruthi, Mathew explains that it's more than just a role, and it will come with complex layers that will unveil the essence of the movie, "I play Ibrahim, a man who is a little older than me. He is someone who is struggling with life currently and striving to find a living. Kuruthi tells a story of series of events that happens in quick succession. It sorts of questions everything he stands for and believes in. It makes it more robust at the end of all of it."
Sharing his views about the growing dominance of Malayalam cinema and how OTT platforms have given a new direction to the fresh talent to reach the comfort of people's homes, Mathew said, "Malayalam film industry has always been experimenting and choosing the conventional route. The industry always strives to bring something fresh, new and raw to the plate. With the growing importance of OTT platforms, Malayalam cinema now has a much broader reach."
Mathew will also be seen in Darlings with the very talented Alia Bhatt. He recently wrapped a schedule with the actress that also stars Vijay Varma and Shefali Shah; talking about his working experience with the actress, he said, " It was lovely; Alia is extremely professional and talented. She brings so much energy, clarity and precision to the shot. She is also a very warm, pleasant, and fun person to work with, making the experience more fun."
Last Updated Aug 8, 2021, 10:43 AM IST