'Diet Sabya' slams Bigg Boss 15 set, calls it 'Gandi Copy' of Matthew Mazzotta's Flamingo sculpture
A popular digital content creator, Diet Sabya has called out Bigg Boss 15 set designer for copying American artist Matthew Mazzotta's work, which is of worth Rs 3.9 Crore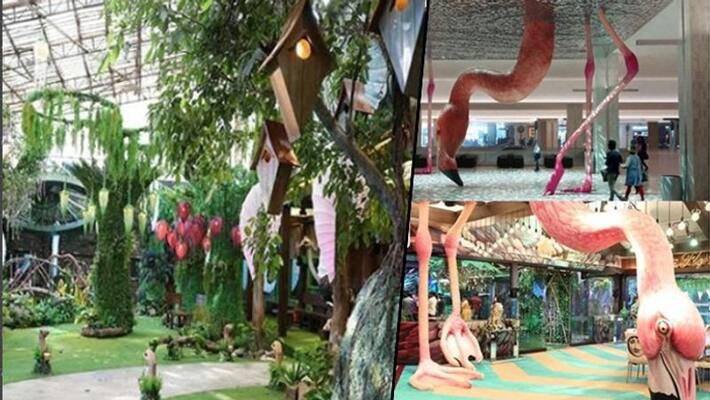 India's biggest and most popular reality show, Bigg Boss, is currently grabbing headlines for its fights and controversial statements made by the contestants. This year the show is based on the 'Sankat In Jungle' theme.
The set is decorated according to the theme, with many trees, plants, and jungle props been located here and there.  The set designer has also used a pink flamingo as a new installation to add to the house's beauty. Now, a popular digital content creator named Diet Sabya has slammed the show for copying a prop in the Bigg Boss 15 set.
According to Diet Sabya, the pink flamingo is reportedly copied from American artist Matthew Mazzotta's artwork. The original 21-foot pink flamingo worth $5,20,000 (Rs 3.9 crore) is installed at the Tampa International Airport in Florida.
Diet Sabya took to its social media page and shared pictures of both the sculptures and called the Bigg Boss 15 version 'Gandi Copy'. 
The post was captioned as, "The #biggboss15 set designer really said '… let me give them artttt!' OG art home by @matthewmazzotta; #gandicopy by BB 15 set designer."
This is not the first time Diet Sabya criticised someone; we have often seen this page calling out stars and designers illegally copying other works.
Last Updated Oct 17, 2021, 12:44 PM IST