Did you know that Malayalam superstar Mammootty is 'Namazi'?
This Mollywood star has played different roles in films - from simple family man to a king, and supercop to a gangster. However, in real life, Mammootty prefers to be a 'Namazi', which is a term for devout Muslims, who offer prayers to Allah five times.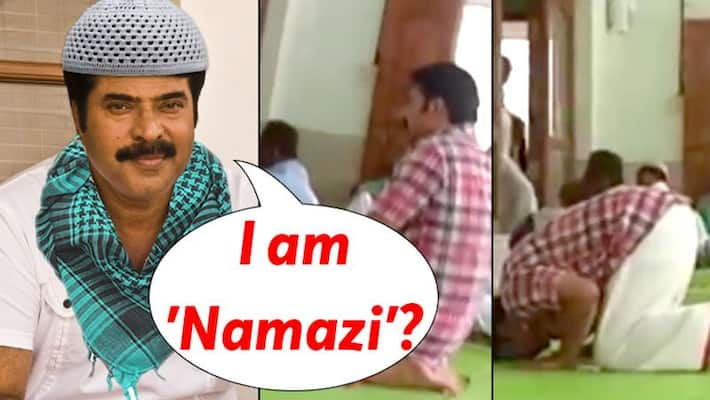 Malayalam superstar Mammootty, who is gearing up for Bilal, the sequel of Big B, is a staunch 'Namazi' and he prefers to keep his 'Jumma' (Friday) namaz without any distraction.
Be it a tight schedule for the day or back-to-back shoots, Mammootty reportedly asks his managers to ensure that his schedule doesn't affect his practice of offering Namaz regularly.
Mohammed Hussain, a meat vendor from Chennai, said, in 1989, when Mammooty was shooting at the horse stud farm in Sholavaram, he took a walk to Sholavaram Masjid to offer Namaz.
"I am fortunate to have offered Namaz standing next to Mammooty. He is a very simple man and a devout Muslim. I am told that he does not miss even a single prayer," said Hussain.
Mammootty's real name is Muhammad Kutty Paniparambil Ismail.
He used his stage name Sajin in few of his films before establishing himself with New Delhi, which won him the National Award and the Kerala State Award. It was only then did he change his name to Mammootty.
People in Kerala call him 'Mammuka' with love, which means 'brother'.  
As he has acted in over 400 films including Tamil, Telugu, Kannada, recognising his talent and contribution towards arts, the Government of India honoured him with the Padma Shri.
Last Updated Mar 10, 2020, 5:07 PM IST