Darshan's Roberrt teaser storms YouTube with 666,000 views in just 2 hours
Darshan starrer Roberrt new teaser ahead of release created a storm on YouTube. Within hours of uploading the video by Anand Audio, which has acquired the music rights, the video was viewed over 600,000 times and is creating a buzz on social media.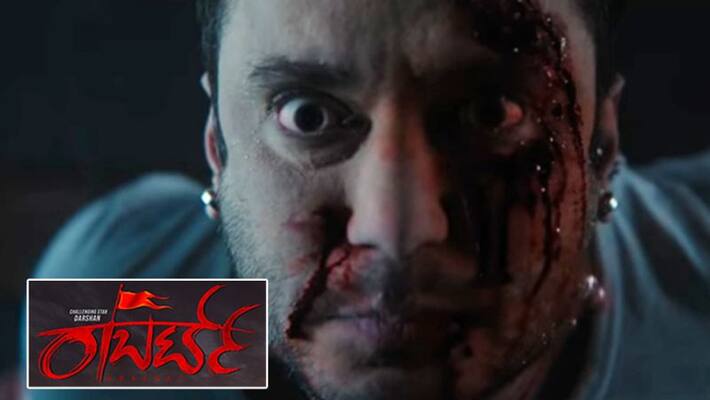 Kannada actor Challenging star Darshan's Roberrt's new teaser rocked YouTube as the 2.20 second video views touched over 600,000 mark in just two hours after its release on YouTube.
The makers, Umapathy Srinivas Gowda and director Tarun Sudhir planned to release the teaser in March but as a birthday gift to Darshan today, the teaser was released.
The teaser also showed some powerful characters of Bhojpuri actor Ravi Kishan, Tollywood actor Jagapati Babu and others as part of the project.
The film will be released on March 11 and as per reports, the film will be out on 850 screens in both Kannada and Telugu.
In Kannada, 500 screens across Karnataka and 350 screens in Telugu version will screen the movie.
Earlier, Telugu industry had asked makers of Roberrt not to release any film as their own Andhra Pradesh will also witness four Telugu releases and may clash with Roberrt.
Following this, a complaint was raised with Karnataka Film Chambers of Commerce and asked them not to release any Telugu films in Karnataka.
Fearing loss of market, Telugu industry settled the matter through dialogue and agreed to release Roberrt's Telugu version in Andhra Pradesh and Telangana.
Last Updated Feb 16, 2021, 3:59 PM IST