Billie Eilish opens up about her gender identity, says, 'I'm physically attracted to women'
Billie Eilish said that she is drawn towards women but is also scared by them, their beauty, and their presence.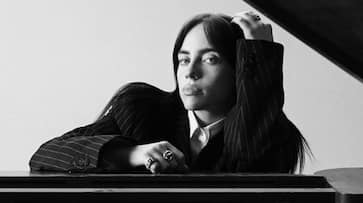 American singer and songwriter Billie Eilish has openly discussed her gender identity and her desire for women. The singer discussed her physique and sexuality in an interview where she recalls the 'strange and distressing' scrutiny she endured during her adolescence: 'Who was she dating? What was her sexual orientation? 'What made her dress like that?'
Billie Eilish discusses her desire for women
Billie admitted to being attracted to other women and said, "I have deep connections with women in my life, friends in my life, family in my life. I'm physically drawn to them. But I'm also scared by them, their beauty, and presence."
"I have never felt like I could relate to girls very well but I adore them to pieces. I adore them as individuals. They appeal to me as humans. I'm attracted to them... To be honest, I've never felt like a woman. I've never felt attractive. I've never considered myself feminine. I need to persuade myself that I'm a gorgeous girl. I identify she/her and other such terms, but I have never felt like a girl," she continued. 
Her love life
Billie stated that she has experienced a tremendous lot of scrutiny over themes like her sexuality and dating past, which she described as "upsetting." In the past, she has kept her personal life very secret.
In October 2022, the singer was linked to Jesse Rutherford of 'The Neighbourhood'. After eight months of dating, a source confirmed that the two had split but that they remain good friends. 
Billie reportedly dated actor Matthew Tyler Vorce for over a year before dating Jesse Rutherford. 
Last Updated Nov 14, 2023, 2:13 PM IST