Bigg Boss season 13: Did Sidharth Shukla abuse 'ex-girlfriend' Shilpa Shinde?
While Sidharth Shukla is the favourite to win the trophy, there are obviously those who are not his fans. But a revelation by a media report of Sidharth Shukla being abusive to Shilpa Shinde has sparked controversy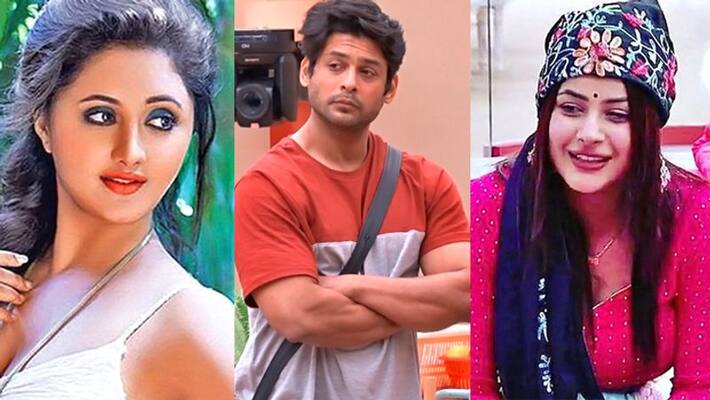 Mumbai: It's like the writing on the wall has already been seen. Social media has already declared Sidharth Shukla as the winner of Bigg Boss season 13.  But there are those who have not been a fan of the actor and it is quite evident in the words that are spoken by them.
A report by Spotboye cited Shilpa Shinde who stated that she was in a relationship with Sidharth Shukla. The former Bhabhi ji of Bhabhi Ji Ghar Par Hai fame also reportedly stated that Sidharth was "demanding, abusive and physically aggressive".
Sidharth is known to be aggressive on the show but that has mainly been attributed to his competitive spirit and his desire to win during tasks. His fights with Asim and other contestants have made it quite evident that he does have a temper too.
Though many seem to believe it, it does come as a shock to many ardent fans of Sidharth and also Sidnaaz – The ones who hope that the relationship of Sidharth and Shehnaaz continue outside the Bigg Boss House. 
Tweets like this doing the rounds tell a different story. 
An alleged audio clip of a conversation between Sidharth and Shilpa, in which the actor is heard abusing the actor, apparently prompted media reporters to call the actress.
"Yes we had an affair and Sidharth Shukla was a very abusive and aggressive man in the relationship. He was possessive and used to hit me a lot," was Shilpa's response according to the report.
Among others to join in on the chorus against the actor who seems to be just a step away from picking up the Bigg Boss trophy, was another former Bigg Boss contestant Kamaal Rashid Khan who took to Twitter to lash  out at the actor, claiming that Bigg Boss winner was already fixed.
Last Updated Feb 15, 2020, 5:53 PM IST