Bengaluru drug bust: Arrested peddler says Ragini Dwivedi visited his house
Central Crime Branch officials who arrested drug peddler Srinivas Subramanian alias Sri, have reportedly been able to establish a link between his farmhouse parties and actress Ragini Dwivedi. During his arrest on Sunday, police seized 13 ecstasy tablets, 100gm of ganja, 1.1gm of MDMA and 0.5gm of hashish. Hinting at the actress' involvement, police said the accused actress had visited Srinivas' house on three occasions.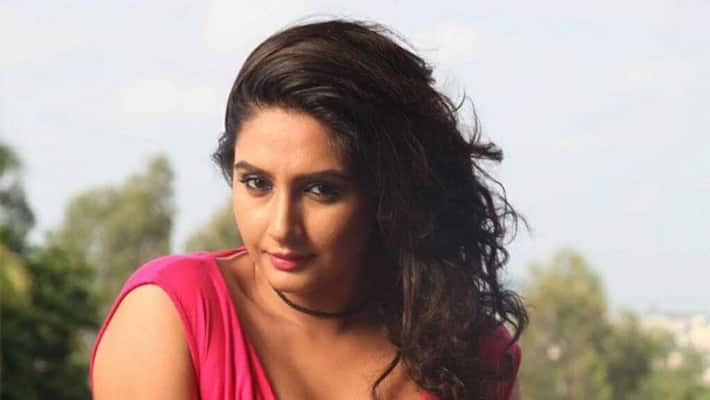 Central Crime Branch officials, who arrested another drug peddler on Sunday and seized contraband from his residence, have reportedly found a link to actress Ragini Dwivedi.
The accused identified as Srinivas Subramanian allegedly would identify places and take them on lease to host parties where drugs are consumed.
Interestingly, police claim that Ragini knew the accused and his wife Sonal and had visited them a couple of times.
Also read:  Sandalwood drug case: Accused actresses Ragini, Sanjjanaa's bail pleas to be heard in NDPS court
Srinivas would organise parties at the behest of another peddler Vaibhav Jain. Srinivas was picked up following a statement from Ravishankar, the first person to be arrested in the Sandalwood drug case.
During the raid at Srinivas' house, police found 13 ecstasy tablets, 100gm of ganja, 1.1gm of MDMA and 0.5gm of hashish.
Both Srinivas and Jain would organise parties in the city outskirts and these were mainly weekend parties. The accused is said to have organised parties at his weekend homes.
The report may cause further upset for Ragini who has moved a bail plea before the NDPS court.
 
Last Updated Sep 21, 2020, 3:42 PM IST