Bengali film Belashuru OTT release date: When, where to watch Soumitra Chatterjee's last film
Late actors Soumitra Chattopadhyay and Swatilekha Sengupta's last film, Belashuru, released in theatres on May 20, and people love it. The film has garnered a lot of positive responses online.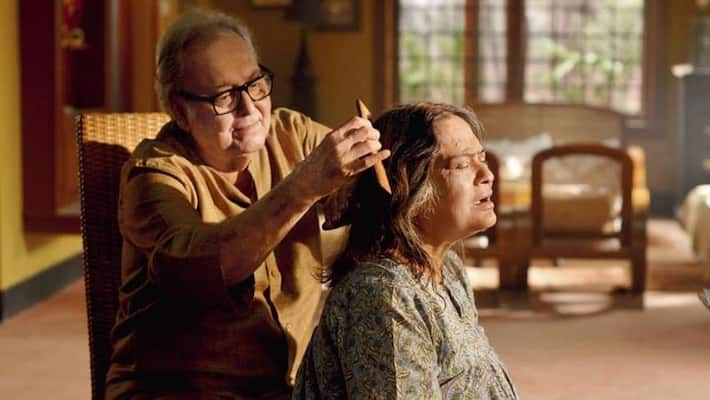 Belashuru, one of the most anticipated Bengali films of 2022, was released in theatres on May 20 to rave reviews. The movie has received a lot of great feedback online. Meanwhile, others who had no intention of seeing the film in theatres are seeking the Bengali film Belashuru's OTT platform release date.
The film is a drama about a family. Notably, it is a U-rated film, which implies that individuals of all ages may enjoy it. Biswanath and Arati Sarkar, an old couple, are the film's central characters. It depicts the family's interactions and feelings and their affection for one another.
The film stars Soumitra Chatterjee and Swatilekha Sengupta in the key roles, with Rituparna Sengupta, Sujoy Prosad Chatterjee, Kharaj Mukherjee, and Aparjita Adhya in supporting parts. Nandita Roy and Shiboprasad Mukherjee directed and produced the film, which has received positive feedback.
The OTT platform release rate of Belashuru's film! Some films are distributed solely on OTT platforms, while others are released post-theatrically. In Indian film, OTT has changed the trend. You can expect the OTT release of the movie at the beginning of July.
As their film Belashuru hit theatres this week, dairy brand Amul paid a poignant homage to late actors Soumitra Chatterjee and Swatilekha Sengupta. Last November, veteran actor Soumitra Chatterjee died, while his Belaseshe co-star Swatilekha died on June 16. Shiboprosad Mukherjee and Nandita Roy directed the Bengali film Belashuru, which was released after their deaths.
Amul tweeted a picture with the actors' animated counterparts recreating a moment from the movie. The post caption states, "Belashuru, the film stages the comeback of Shri Soumitra Chattopadhyay and Smt Swatilekha Sengupta—the first time in Indian cinema that both principal actors of a film have died away."
Last Updated May 23, 2022, 12:25 PM IST