Anu Malik's 'oops moment: Music composer-singer brutally trolled for copying Israel's national anthem
Netizens are brutally trolling Anu Malik for allegedly copying Israel's national anthem music for a Bollywood song. Check out some funny tweets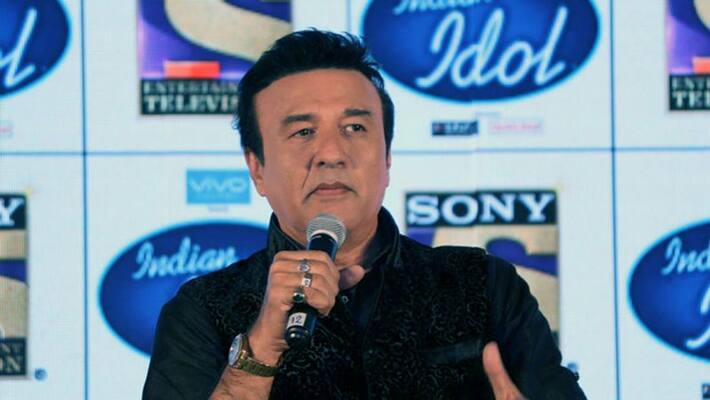 Bollywood music composer Anu Malik in grabbing headlines also being brutally trolled on social media by netizens. The 60-years-old is being called out on social media for plagiarising Israel's national anthem titled Hatikvah for his song Mera Mulk Mera Desh from Ajay Devgn's 1996 film Diljale. 
It happened when Israel's national anthem was played at the ongoing Tokyo Olympics on Sunday after Israeli gymnast Artem Dolgopyat won Israel's second gold medal in the Olympics. Later, the video of Israel's national anthem at the Tokyo Olympics went viral along with Anu Malik's song from Mera Mulk Mera Desh. 
Anu has a past of plagiarising music and now once again repeated history by stealing Israel's national anthem. Hatikvah (Israel's national anthem) was composed in the 19th century and got adopted as the national anthem of Israel in 1948.
"So, Anu Malik didn't spare even Israeli national anthem while copying tune for Diljale's Mera Mulk Mera Desh in 1996. Thanks to the Internet we now know this," tweeted a user
A tweet by another user read: "I can't get over it. Anu Malik actually copied the Israeli national anthem for one of his songs! Utha le re baba WDTT." One twitter user wrote: "Anu Malik copying the national anthem of a country to make a Bollywood song is so Anu Malik!"
One of the social media users called Anu Malik a time traveller, "Anu Malik is time traveler. He was borne in 1870, first sang 'Hatikvah' in 1887 which was later adopted by Israel as national anthem in 1948. Below first is pic of Anu Malik dated somewhere between 1870-1940 and second dated 2020." 
A music enthusiast said, "Anu Malik copied the opening bars from Hatikvah, which in turn was copied from a Romanian Folk song which owes its origin to an Italian 16th century folk tune "La Mantovana"." 
Last Updated Aug 2, 2021, 11:42 AM IST