And Just Like That Season 2: Details on Kim Cattrall's intriguing cameo appearance revealed
Sex and the City author Candace Bushnell presented additional news about Kim Cattrall's upcoming And Just Like That scene. Know more details about the same here.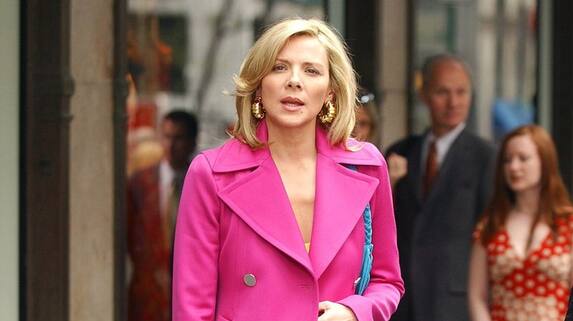 The new details about the renowned Hollywood actress Kim Cattrall's cameo in the spin-off series And Just Like That Season 2 have surfaced after Kim officially confirmed in May 2023, that she is reprising her role of Samantha in season two.
Sources previously told a leading global entertainment portal that Kim would appear in just one scene. Also, Sex and the City author Candace Bushnell has disclosed that Samantha's big moment happens during a car ride.
ALSO READ: Priya Prakash says 'wink' was her idea, director Omar Lulu slams her, suggests medicine for memory loss
In an article published on June 6 by a leading global entertainment portal, Candace Bushnell said, "Her character represented a lot of freedom and permission for women. And I think the fans are super excited about her coming back. Even if it's just one cameo in the car."
Adding more details on the same about the powerhouse publicist's shocking return in the spin-off series, Candace Bushnell added, "I think it's gonna be really good from the clips that I've seen. I'm excited."
Kim's surprise cameo comes after the actress had falt-out denied and also refused to play Samantha on the small screen amid her rumoured feud with her cast mates. In an interview back in May 2022 with a global entertainment outlet, opening up on her decision and sharing insight on it, Kim said, "I didn't want to compromise what the show was to me. The way forward seemed clear."
Infact, for those unaware, Her new scene she filmed without any cast interactions according to multiple news reports. It means no Sarah Jessica Parker, Cynthia Nixon or Kristin Davis.
But while Kim hasn't physically appeared on And Just Like That as of yet, she has even then remained part of the show's narrative, referenced in a mention here and a text message there. The actress herself has mixed feelings about that narrative decision.
ALSO READ: Odisha Train Accident: Sonu Sood launches Helpline for victims' families, also to rebuild their lives
Last Updated Jun 8, 2023, 7:54 AM IST