Amid Deepika Padukone's pay parity news, actress celebrates Sanjay Leela Bhansali's 25 years in the industry
After the news of Deepika Padukone dropping off from Baiju Bawra surfaced, the actress took to her social media to wish Sanjay Leela Bhansali for his glorious 25 years in the film industry.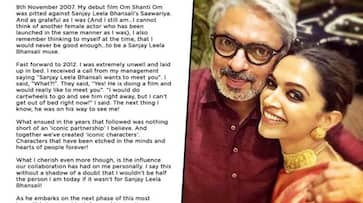 Mumbai: Deepika Padukone's film career reached new heights after she acted in three movies with Sanjay Leela Bhansali. The director gave the actress some of her best roles which took her life and status in the industry to a whole new level. It's just been a day since the news of Deepika Padukone dropping off from Bhansali's Baiju Bawra was making rounds. Amid this, the actress wished her favourite director on completing 25 years in the film industry.
Deepika Padukone took to her social media account and shared a heartfelt note penning her emotions for the director and how happy she is to get a chance to act in his movies. In the note she wrote, in 2007, her debut film was pitted against Sanjay Leela Bhansali's Saawariya. She thought that she would never be good enough to be a Sanjay Leela Bhansali's muse.
Deepika, in her post, revealed that in 2012, she was extremely ill and laid up in bed when she received a call from her management saying Sanjay Leela Bhansali wants to meet her. The actress, however, said she could not meet him, as she was bedridden. The next moment she knows, he was on his way to see her.
Deepika called her bond with SLB an 'iconic partnership'. She even stated that together they made 'iconic characters'.  The Ram Leela actress also gave due credit to Sanjay Leela Bhansali for shaping her as a person. She says, she would not be half of the person she is today if not for Sanjay Leela Bhansali.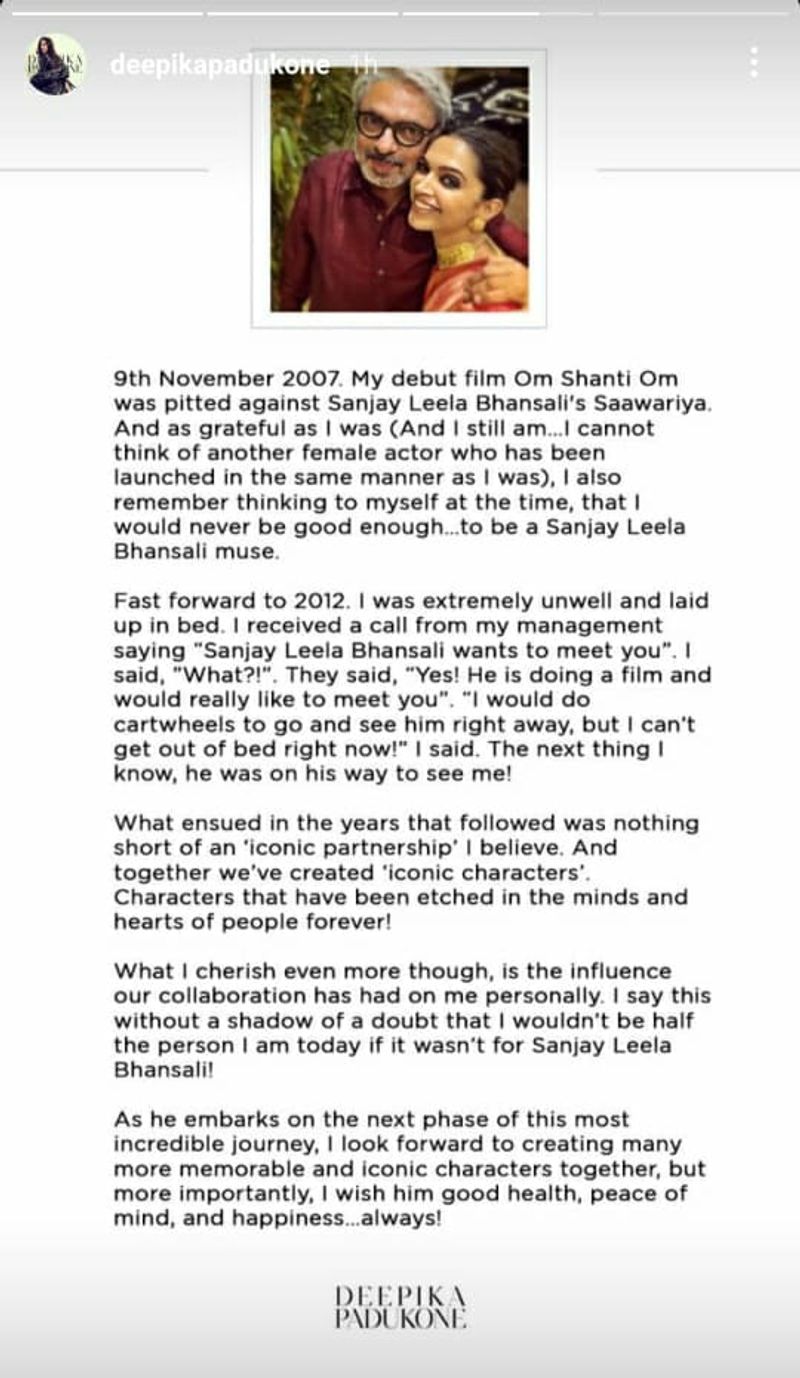 Ranveer Singh also took to his Instagram account and shared a video celebrating SLB's 25 years in the Hindi Film industry.
Take a look:
Last Updated Aug 9, 2021, 2:15 PM IST