Ameer explains controversial Theri tweet
Director Ameer issued a press statement to media houses clarifying a controversial Theri tweet attributed to him that was doing the rounds.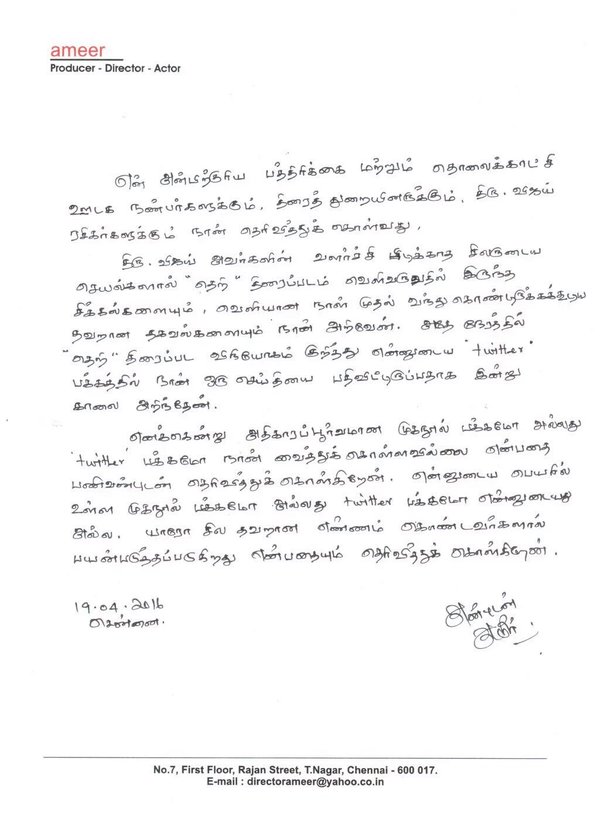 He revealed that the Twitter handle used to tweet was not his. He added that he's neither on Facebook nor on Twitter.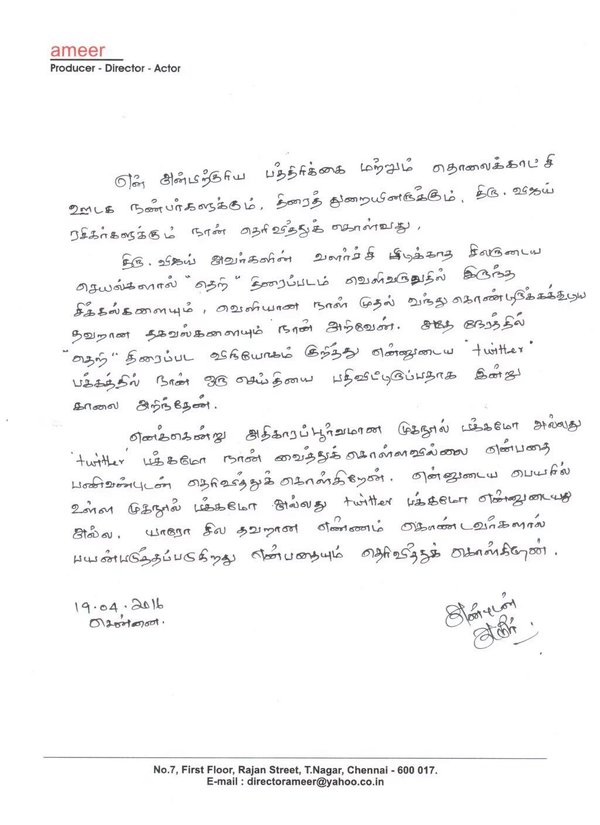 Ameer also added initially that he was aware of the release problems related to the film right from the day one, all of which has been spread by miscreants who do not favour the growth of the actor. 
Last Updated Mar 31, 2018, 6:33 PM IST