After KGF success, Yash talks about making Kirataka 2
Kirataka was the movie that gave Yash a blockbuster hit in Kannada film industry in 2011. Now with KGF 2 lined up, here is what Yash has to say about acting in Kirataka 2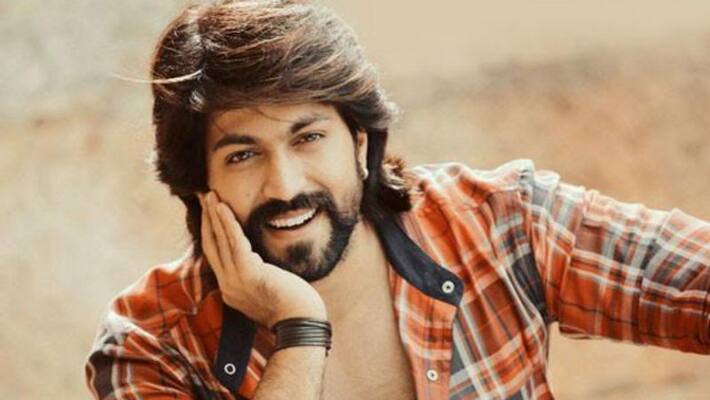 Bengaluru: Kirataka, which was released in 2011, gave Yash the much needed success and name in the Kannada film industry.
After the completion of shooting for KGF Chapter 1, there were rumours that Yash will not do the sequel of Kirataka. But now, Yash has given clarification on the same and has spoken on his stand on Kirataka 2.
After the massive success of KGF - Chapter 1, there are huge expectations about KGF 2.
However, as per earlier reports, Yash was to shoot for Kirataka 2 after KGF Chapter 1. Now, with the success of the movie, it is likely that Kirataka 2 shooting will be postponed.
There were also speculations whether Yash will return to his previous image and act as a village boy in Kirataka 2. There were also rumours that the movie will be shelved.
However, Yash has put an end to all speculations by saying that Kirataka 2 will happen. But as there are some technical problems, shooting will not start immediately, but the team is sure to make Kirataka 2 after a short break.
The technical problem Yash was talking about is his beard. While his characterisation in Kirataka 2 doesn't need a beard, his already established role in KGF 2 absolutely needs that look. Now, after discussions, Yash will decide with both the teams and then take a decision on the same.
There is also discussion that if KGF team needs more time to shoot the sequel, then Yash can complete his shooting for Kirataka 2.
However, Anil Kumar who is supposed to direct Kirataka 2, is said to be currently directing a movie (Dari Thappida Maga) for Dr Rajkumar's grandson (Ram Kumar's son).
Last Updated Jan 16, 2019, 1:18 PM IST