After KGF movie, KGF Game rocks internet
KGF movie which released on December 21 received rave reviews from the entire country. With the success of the movie, Yash has another reason to smile as KGF game has also received good reviews.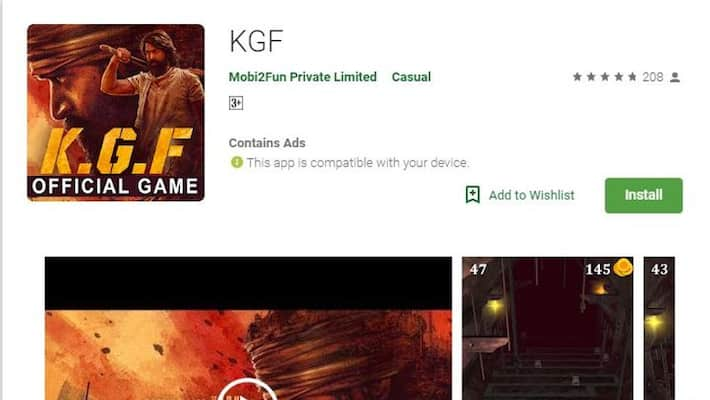 Bengaluru: KGF movie starring Yash and directed by Prashanth Neel has even left behind Zero in the blockbuster race. The KGF-Yash lovers have another reason to be happy and that is because the KGF Game was released online.
The KGF Game was released by Mobi2Fun Private Limited and has received a 4.8 out of 5 rating in online applications. The game can be downloaded from Google Play. Within hours of its release it has been downloaded by thousands of people.
What's in the game?
Yash is trapped inside KGF with revolving trolleys on tracks and the player needs to help Rocky (Yash) to freedom. Rocky is then trapped in a goldmine underground and one has to pass this level by avoiding trolleys circulating on different tricky patterns set up by villains.  
ALSO READ: KGF review: Yash rocks; KGF wins hearts
Key features
1) KGF game resembles the real KGF underground set
2) It has 50 levels
3) Has powers to boost the game
4) It's easy to understand but hard to master
5) The difficulty increases with increasing levels
Last Updated Dec 22, 2018, 6:49 PM IST