After IT raids, Sawar Bhasker pens down appreciation post for Anurag Basu, Taapsee Pannu
The Income Tax department raided the houses of Anurag Basu and Taapsee Pannu along with 30 other locations, now Swara Bhasker penned down an appreciation post for her friends, read on.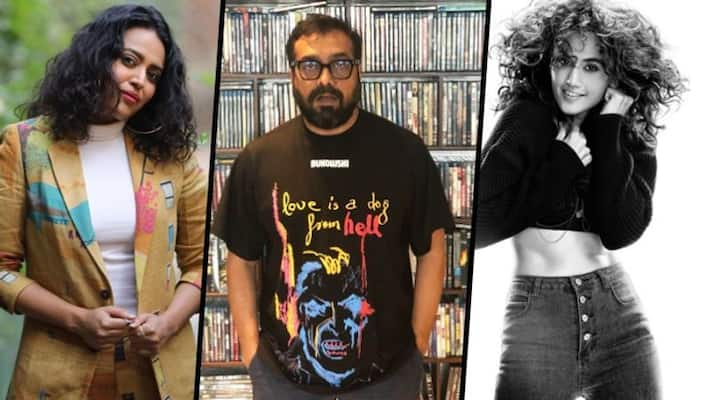 Mumbai: It came as a huge shock to everyone when the Income Tax Department raided the residences of Anurag Kashyap, Taapsee Pannu, and Vikas Bahl.
The raid was carried out in connection with the Indian film production and distribution company Phantom Films.
After the raid, Sawar Bhasker took to her social media account and penned down an appreciation tweet for Taapsee and Anurag.
Filmmaker Anubhav Sinha also came out in support of Taapsee and Anurag and tweeted "Kashyap and Taapsee I love you both.Just."
According to reports the celebrities faced raids for alleged tax evasion.
The searches were reportedly carried at over 30 locations in Pune and Mumbai at the premises link to Taapsee, Anurag as well as the now-dissolved production house Phantom Films.
Last Updated Mar 4, 2021, 12:20 PM IST