When Bollywood celebrities tried to speak against the establishment they were asked to shut up
From Aamir to Neha Dhupia all were called nasty adjectives by trolls
This is why you cannot expect Bollywood to do a Meryl Streep at the Filmfare Awards.
Sonakshi Sinha on the beef ban
This is a free country! Welcome to BAN-istan... I meant india.. Stupid autocorrect.

— Sonakshi Sinha (@sonakshisinha) September 8, 2015
This was the reply she got on twitter: 
The ban on consuming beef in Mumbai was deemed as ridiculous by many and quite a few chose to keep silent on it fearing the wrath of the Shiv Sena and Maharashtra Navnirman Sena. When Sonakshi Sinha chose to voice her opinion. Some really 'bright' people decided to get down to crass name calling because she dared to have an opinion. From dragging her father into it, criticising her body structure and more, twitterati gave it back. 
Rishi Kapoor on the beef ban
I am angry. Why do you equate food with religion?? I am a beef eating Hindu. Does that mean I am less God fearing then a non eater? Think!!

— Rishi Kapoor -"Book" (@chintskap) March 15, 2015
Rishi Kapoor has spoken on many issues and sometimes he does make sense. He tweeted about the godmen and godwomen in India and a very unique solution to the rising petrol prices in India. When he tweeted on the beef ban he  was called a beef-eating jerk who would even sell his daughter for the same and ridiculed his family name along with call it the rants of drunk man.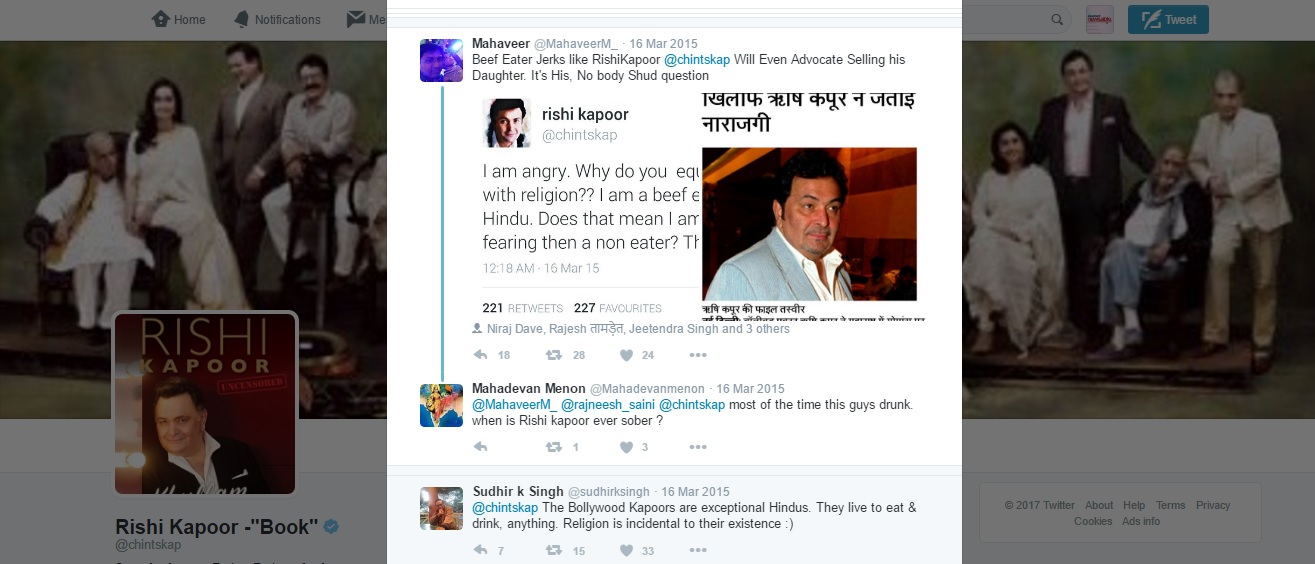 Neha Dhupia on Mumbai roads condition
One rain n the city comes to a standstill. Good governance is not about selfies n makin us do yoga,it's making sure ur citizens r safe.

— Neha Dhupia (@NehaDhupia) July 21, 2015
For Neha Dhupia who chose to advise Prime Minister Narendra Modi on good governance and highlighting the plight of Mumbai roads in the monsoon, she was at the end of a nasty twitter attack. The trolls questioned her affiliation with AAP, called her all sorts of derogatory names, called her a B-grade actress akin to a prostitute, taunted her for her choice in films  and made jokes on her being a woman.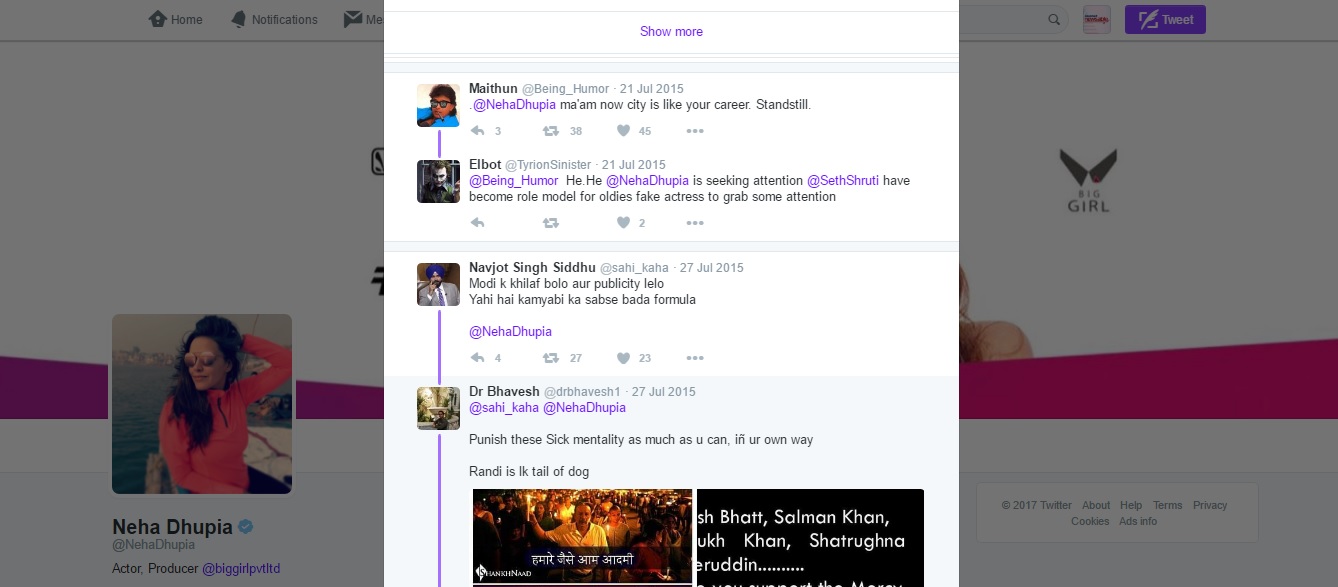 Shruti Seth on selfies and Narendra Modi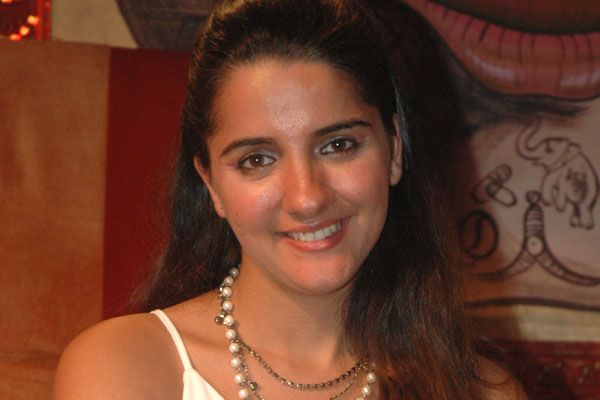 Television actor Shruti Seth had posted a reaction to this tweet of Narendra Modi and she had to remove her tweet because of the initial backlash. So she addressed the PM thus:
Dear Sir, 
If you truly wish to empower women I urge you to condemn this kind of hatred being spread in your name.
Regretfully, I deleted my initial tweet because of the backlash. But I stand by what I said and I'll reiterate it here: "Selfies don't bring about change, reform does. So please try and be bigger than a photograph. Come on!"
And as for my initial reservation about the initiative being nothing more than eyewash, I am deeply saddened to see that, in the end, I was proved right.
She also wrote this to the trolls who responded to her tweet in an open letter.
The tweets were targeted at me, my family, my 'Muslim' husband, my 11 month old daughter and, of course, my non-existent, dwindling, no-good career as an actor."
"Men and women alike said the most vile things about me, stripping me of all my dignity as someone's daughter, wife and mother and most importantly a woman. Men who were busy hash-tagging their selfies with their daughters one minute called me slanderous names the next. Asked me if I knew who my real father was. Questioned if I had been sexually abused as a child and hence was opposed to the idea of a selfie with my father.
Aamir Khan on intolerance in India
On being asked about the growing intolerance in India Aamir Khan had said, " Kiran and I have lived all our lives in India. For the first time, she said, should we move out of India? That's a disastrous and big statement for Kiran to make to me. She fears for her child.She fears about what the atmosphere around us will be. She feels scared to open the newspapers everyday. That does indicate that there is a sense of growing disquiet."
As a result of his words on the growing intolerance in India. He was dethroned from  being the brand ambassador of the Incredible India campaign. Even members of his own fraternity like Anupam Kher rebuked him for it. More ruthless trolls asked him to go to Pakistan and questioned the Islamic practice of polygamy and called him all sorts of names. 
Salman Khan on Pak artistes ban in Bollywood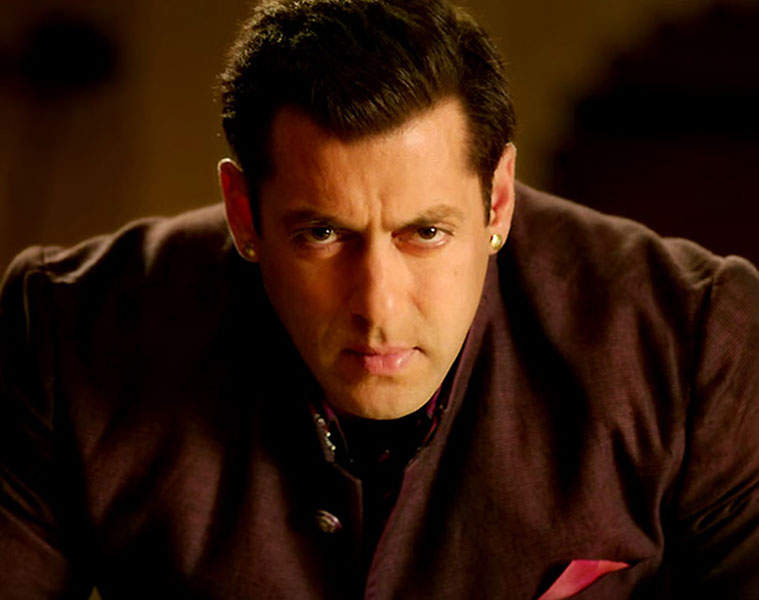 Sure Salman Khan is involved in a few controversies himself, but when he chose to support cinema as an art he was trolled. All he said was "They are artistes not terrorists. It's the government who gives them permits and visas."
Trolls asked him to consult with his father Salim Khan before talking. His Black buck case was reopened and analysed on twitter and again his Muslim identity made it easy for people to ask him to move to Pakistan.