5 reasons to watch Camila Cabello's Cinderella; A fairytale with a modern take
Cinderella's trailer hints at a lovely renovation for the age that 2021 is kind-of-a story of the girl; here are five reasons to watch the film...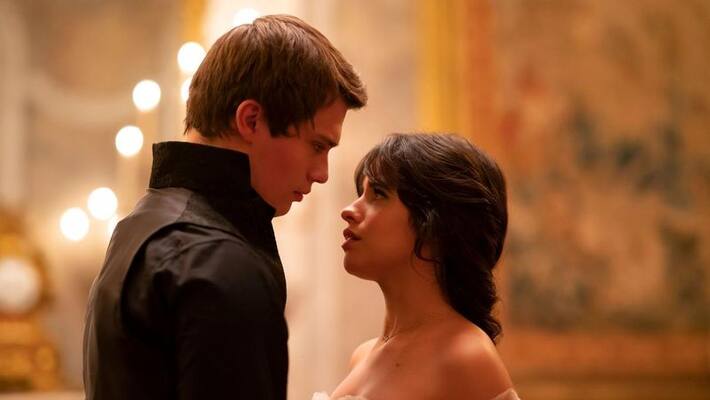 Hollywood film Cinderella's trailer was out a few days ago, featuring singer Camila Cabello, Pierce Brosnan, Idina Menzel, Minnie Driver, Nicholas Galitzine and  Billy Porter. Written and directed by Kay Cannon with covers of songs written by some of the celebrated musical artists of all time. The film has a new take on the Cinderella story. The trailer hints at a lovely renovated for the age that 2021 is the kind-of-a story of Cinderella.
Old Classic with a Modern Take: Cindrella is a traditional tale of a stepmother, 2 step-sisters, a Prince, and a fairy godmother. But this film has a modern take to it. Our new-age Cinderella has big dreams and aspirations want to achieve them regardless of what comes in the way. This Cinderella is no more a damsel in distress and is supported by our modern godmother.
Power suits on Cinderella with glass heels: Our Cinderella played by Camila Cabello is seen in a super cool outfit keeping in check the modern style statements. Her Fab-G (Godmother) gives her a power suit rather than giving her a princess gown.
Interesting Characters:  You will see Billy Porter in the role of Fab-G aka Godmother. The character of Fairy Godmother from the traditional tale of Cinderella gets a modern twist as well,
Camila Cabello: The singer as Cinderella, a rebel dreamer inspires all girls to write and live their own story.
Musical: Amazon Prime Video brings a musical like never before in this modern take of 'Cinderella'. The film has a new-age song with a fresh zing.
Last Updated Aug 6, 2021, 6:53 PM IST