What caused the downfall of Chandy-led Congress this election?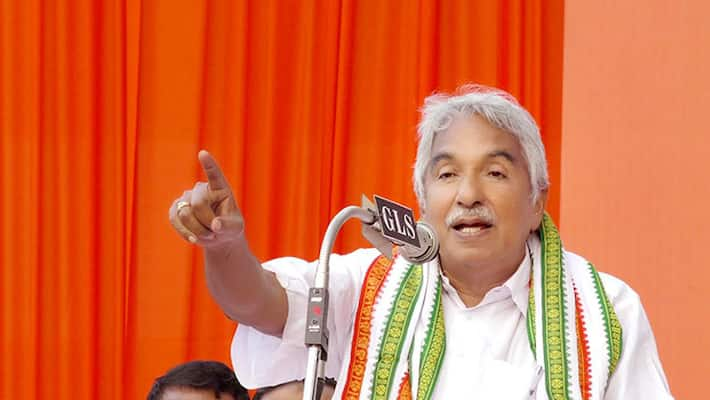 Chandy government had faced the elections under a cloud of charges from bar bribery case to solar scam. The 72-year-old chief minister was even faced with severe personal allegations.
Chandy had claimed that his mass contact programme, which had received international focus with the UNDP honouring him with an award in 2013 and the several development initiatives of his government, would be enough to see him through, but it proved wrong. The electorate dealt a severe drubbing to the United Democratic Front.
Considered a master political craftsman, Chandy had his way in the selection of Congress candidates over-ruling some of the objections of party high command with regard to fielding 'tainted' ministers in his cabinet.
He is the only Congress chief minister to complete his full term, an achievement other party CMs – R Shankar, K Karunakaran and A K Antony -- could not boast off, despite the fact that he came to power with a wafer thin majority of 72 members in a 140-member Assembly in 2011.
Known as 'Kunjoonju' among those close to him, Chandy showcased the Kochi Metro, proposed Vizhinjam container terminal, and the Kannur airport projects as his achievements during his second tenure as chief minister.
Significantly, Chandy permitted webcasting his office all 24 hours, insisting that general public has a right to observe their CM anytime, any day.
He took charge as chief minister twice - from Aug 31, 2004 to May 17, 2006 and May 18 2011 to 2016 and also served as Opposition leader when the LDF was in power.
Chandy never contested the Lok Sabha polls nor sought a Rajya Sabha berth, always preferring to be in his home state.
He also had to do a tight rope walk to consolidate his position in the faction-ridden Congress in Kerala.
Last Updated Mar 31, 2018, 6:32 PM IST