Final phase of Bengal poll records 84% turnout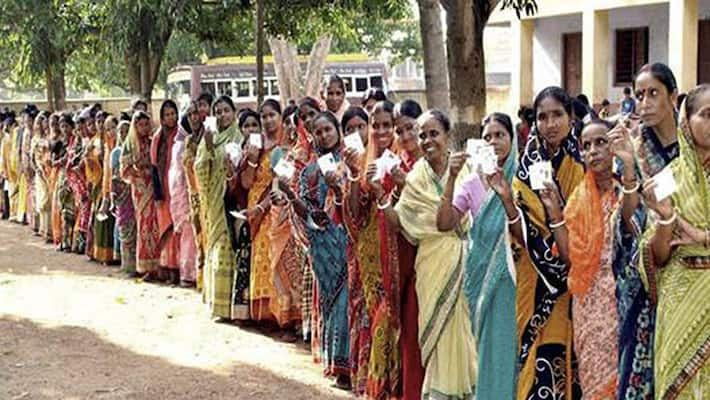 While East Midnapore district recorded 85.09 % polling, 82.71 % votes were cast in Cooch Behar. The overall average till 5 PM was 84.24 %.
Two Trinamool Congress candidates in Cooch Behar district faced the poll panel's ire for allegedly interfering with the electoral process and threatening polling personnel.
FIRs were lodged against Rabindranath Ghosh, TMC candidate from Natabari and Udyan Guha from Dinhata following complaints from the respective returning officers.
In Dinhata, the presiding officer was also removed by the EC for not being able to stop Guha from entering the voting cubicle inside the booth. Over local issues, some people at two booths at Moyna constituency in East Midnapore district boycotted the last phase of the poll, officials said.
The police said that altogether they made 30 arrests during the day, out of which 29 were preventive arrests. For the first time since Independence, 9,776 residents of border enclaves in Cooch Behar were eligible to exercise their franchise, made possible by the formal inclusion of the enclaves in the Indian territory last year.
Among them was 103-year-old Asgar Ali who came along with family members of three generations to cast ballots for the first time.
State chief electoral officer Sunil Gupta said enthusiasm was noticed among the first-time voters over 80 % of whom turned out at the polling booths.
An electorate of over 58 lakh was eligible to cast ballots at 6,774 polling stations till 6 PM in 25 constituencies.
In all 170 candidates, including 18 women, are in the fray in this phase.
Last Updated Mar 31, 2018, 7:00 PM IST