Silent campaign on: tough triangular fight in 30 seats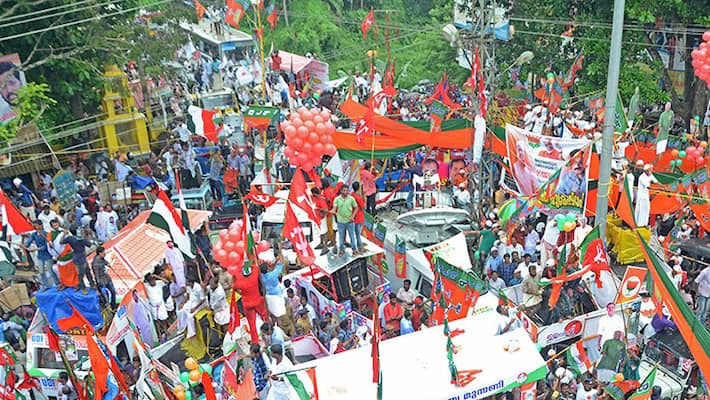 As Kerala goes to polls tomorrow, three major political fronts are engrossed in last minute silent canvassing of votes. Even though two major fronts hopes to gain majority, tight triangular contest in 30 constituencies makes it unpredictable as never before. 
 Both the Left Front and the United Democratic Front have claimed that they will win comfortably. And the National Democratic Alliance hopes to spring surprises. 
Congress Working Committee member AK Antony says that the political violence, ambivalence in the liquor policy and the debate on development will adversely affect the left camp. The BJP will not open an account, he said. 
The LDF is happy that it could complete its whirlwind campaigning in a systematic manner. The LDF camp was united as never before and it hopes to build on the anti-incumbency factor. Almost all pre-poll surveys had predicted a clear majority for the LDF. 

Despite all the claims, as many as 30 constituencies are witnessing a tough triangular fight, making predictions impossible. This is the first time that a third front has become a force to reckon with in many constituencies. 
Last Updated Mar 31, 2018, 6:53 PM IST