TN Polls: Rains undeter voters, 63% vote by 3 pm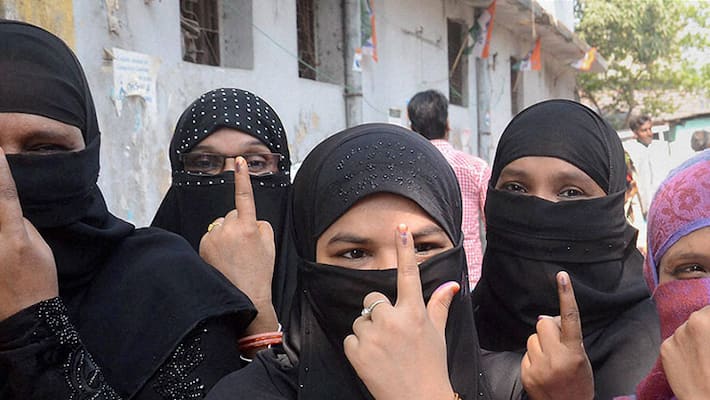 The voter turnout touched 63.70%  at 3 pm, Chief Electoral Officer Rajesh Lakhoni said.
    
Salem and Namakkal registered high voter turnout with long queues seen in both towns and polling was picking up pace in Thanjavur and Dindigul which had witnessed showers in the morning, forcing voters indoors.
    
Voting was affected in Vedaranyam and Nagapattinam due to heavy rains, he said, Lakhoni, however, indicated that the polling hours may not be extended as sought by political parties including DMK and AIADMK, as rains had subsided but assured that all voters who turn up before 6 pm at the booths will be allowed to cast their votes.
     
The voting process will not end till the last voter who makes it to the booth before 6 pm casts the vote, he assured. Such voters will be given tokens to ensure they voted. The polling was largely peaceful and no major incidents of violence had been reported, he said.
    
Three villages in Thoothukudi, Kancheepuram and Viridunagar had boycotted the polls, but Central observers and local officials were holding talks with them, Lakhoni said, adding he was confident that the voters will cast their votes.
Last Updated Mar 31, 2018, 6:57 PM IST