More than 3,800 candidates to contest Tamil Nadu polls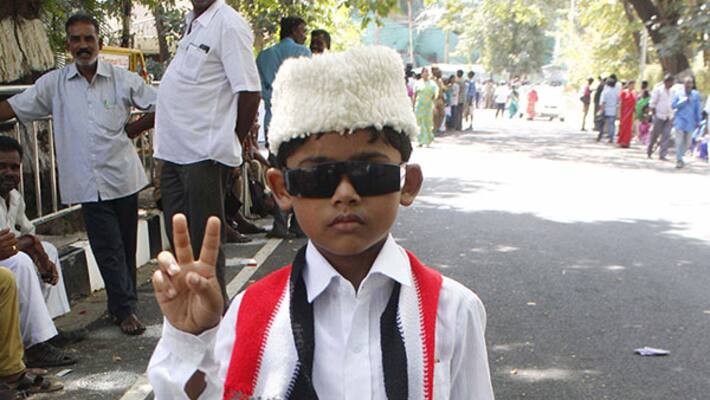 On the last day today, more than 300 candidates withdrew their nominations, according to the Election Commission. A total of 7,151 persons had filed their nomination papers with 4,128 of them being accepted after scrutiny on April 30.
More than 3400 men, about 320 women and two third gender candidates will fight the elections. Among those contesting the election are Jayalalithaa (R K Nagar), Karunanidhi (Tiruvarur), his son M K Stalin (Kolathur), Chief Ministerial candidates of DMDK-PWF-TMC combine and PMK, Vijayakant (Ulundurpet) and Anbumani Ramadoss (Pennagaram) respectively and VCK founder Thol.Thirumavalavan (Kattumannarkoil-SC).
In a multi-cornered fight, AIADMK is facing the polls virtually by itself by contesting from 227 seats, with smaller allies being allotted seven constituencies.
DMK has aligned with Congress after a three-year break and is leading a multi-party coalition.
DMDK has joined hands with MDMK founder Vaiko-led People's Welfare Front and GK Vasan's TMC. CPI (M), CPI and VCK are the other constituents of PWF.
BJP has tied up with IJK and Kila Indiya Makkal Kalvi Munnetra Kazhagam.
Last Updated Mar 31, 2018, 6:43 PM IST