Throw poll survey in dustbin, PWF will win: Vaiko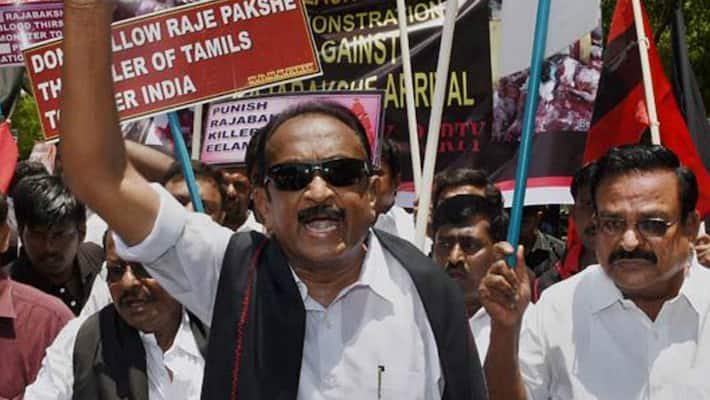 "Throw the opinion polls in dustbin. PWF will emerge the winners in the elections," he said campaigning for the alliance candidates in the city.
He alleged both DMK and AIADMK were corrupt parties and asked the voters to shun them.
Vaiko, the convenor of the Front, said if PWF came to power, total prohibition would be implemented.
He alleged the Election Commission was acting in a biased manner, saying though officials checked his vehicle seven times so far, Chief Minister Jayalalithaa's vehicle was never screened.
Last Updated Mar 31, 2018, 6:38 PM IST