Political Heavyweights vote in TN polls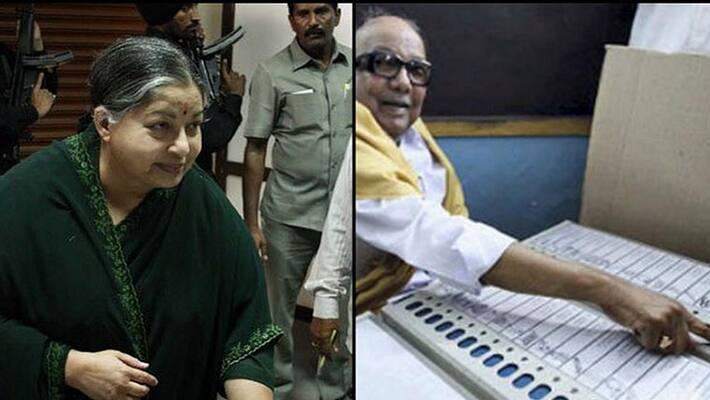 Jayalalithaa, after exercising her franchise at a polling station in Stella Maris College around 10 AM, told reporters that "people's verdict will be known in two days."
    
"You have waited for so long, if you wait for two more days, everybody will come to know of people's verdict," she said.
  
Karunanidhi cast his vote by 7.45 AM at a polling station in Sarada School and later told reporters that "DMK will win necessary seats" to form the government.
 
In a Facebook post later he said, "It is the democratic right of every citizen to vote."
     
DMK treasurer M K Stalin along with his wife Shanta Stalin too voted early in the day in a polling station in Teynampet.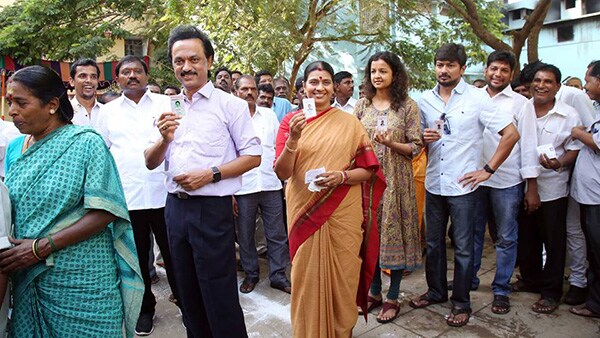 Congress top leader and former Union Minister P Chidambaram voted at Kandanur in Sivaganga District. His son and AICC member Karti Chidambaram too voted there.
    
In a tweet, he said, "Going to vote. It's heavy rains in Kandanur, Karaikudi Assembly."
Last Updated Mar 31, 2018, 6:32 PM IST