'Achudananthan should give way to Vijayan to be CM'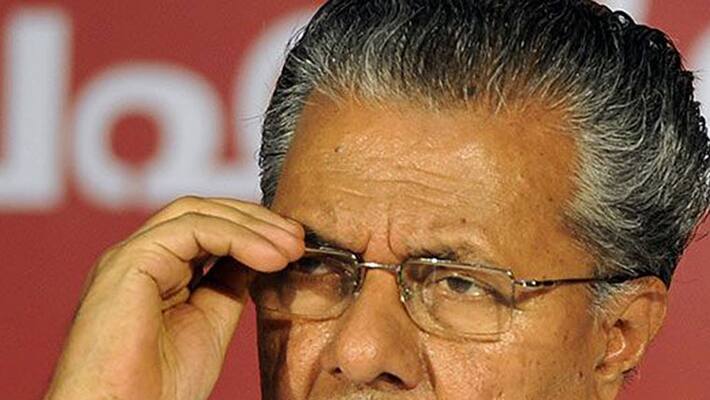 The electorals of Kerala has no cue on the Chief Ministerial candidate of the CPM as the party has fielded two Chief Minister aspirants, 92-year-old V S Achuthanandan and Pinarayi Vijayan. But it looks like Vijayan has a strong believer in  KP Sarada (aka. Sarada Teacher), wife of  former Chief Minister E K Nayanar, one of the most popular Chief Minister's in Kerala. 
When asked about VS's candidature, Sarada opined that he must give way to Vijayan to become the CM.
"VS has been CM before. I believe that he won't stand in the way of Vijayan becoming the chief."
Those nursing the dream of Vijayan, the party strong hand, becoming the next CM of Kerala have reason to rejoice now that Sarada Teacher has given the CPM candidtae her blessings.  
Sarada told Asianet News that she wishes to see Vijayan as the next CM. "I gave him all blessings to win with a huge margin from Dharmadam and to become the CM," she said.
Vijayan will be contesting from the Dharmadam constituency in Kannur district after two decades . 
The teacher also said that she wishes to visit Cliff House, the CM's official residence, once Vijayan gets the top job. "I have lived in Cliff House for about ten years when Nayanar was the CM. Usually, we don't feel like visiting the place afterwards. But, I would like to visit once Vijayan becomes the CM." 
E K Nayanar had held office on three separate occasions between 1980 and 2001 before his demise in May 2004.  
Last Updated Mar 31, 2018, 6:42 PM IST