Run Chandy, Run: Here's a news game to reduce poll stress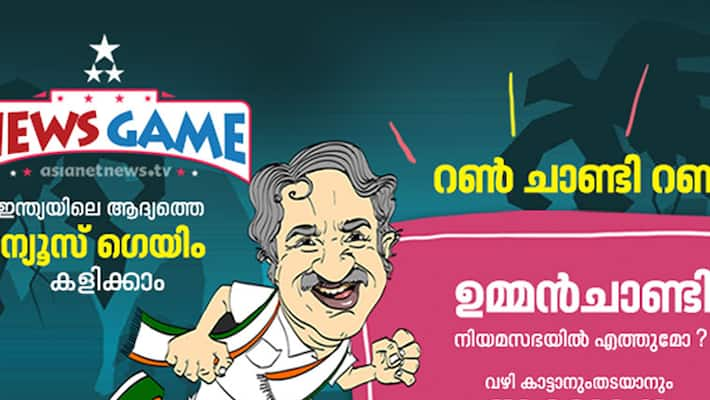 Not everything related to elections need to be necessarily serious! Asianet News Online has given a funny twist to the polls in Kerala by introducing a video game. 
Arguably, the first news game on Indian Media, 'Run Chandy, Run!,' invites you to a race where Oommen Chandy is vying to come back to power. Chandy's run for the coveted post is not easy, though. There are many hurdles, including the formidable challenge put up by VS Achuthanandan among others.
'Run Chandy, Run!' is played in three levels. In the first level, it's none other than  Achuthanandan facing Chandy. Once he successfully jumps over Achuthanandan, the player moves to the second level where he quickly traverses through various development projects, getting away from party rivals like Pinarayi Vijayan and Kummanam Rajasekharan. In the third lap, Chandy is confronted by late Congress leader K Karunakaran!    
The news game was conceived as a new way to engage the readers, says Ajin J J, the Social Media Coordinator of Asianet News Online. The characters in the game are portrayed by Ratheesh Ravi and Sharon Rani. 
Will Chandy make it?    Well, game's on!
Click here to play: Run Chandy, Run!
Last Updated Mar 31, 2018, 7:02 PM IST