Puducherry's Mahabharata: For 30 years, this family has battled itself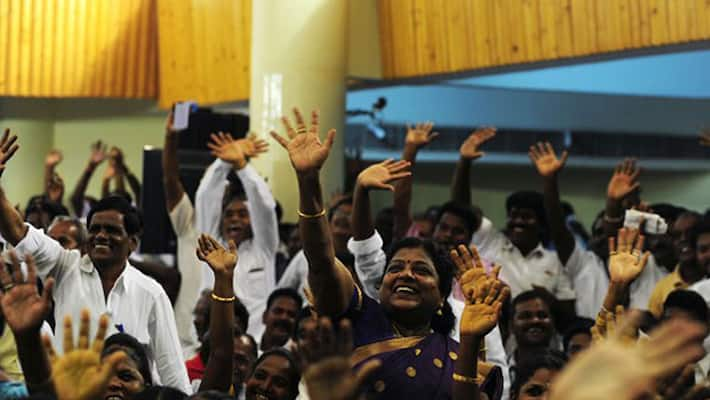 Since 1977, the contest has been between members of the same family. In 1977, 1980 and 1985, the contest was between two brothers. From 1990 and up to 2011, the contest has been between an uncle and a nephew.

In 1977, siblings of the VMC family - V.M.C. Sivakumar and V.M.C Varadhapillai locked horns for the first time. While Sivakumar contested as a DMK candidate, Varadhapillai opposed him as the Janata Party candidate and came out successful.
In the next elections,Sivakumar defeated Vadaradhapillai, who contested as the AIADMK candidate, while in 1985, the latter defeated Sivakumar.
After Varadhapillai passed away, his son VMCV Ganapathy entered politics and contested against his uncle and defeated him in the 1990 and 1991 elections. However, in 1996, Ganapathy was not in the fray and Sivakumar (DMK) defeated an independent Dravidamani.
In 2001, Ganapathy contested as a Tamil Maanila Congress candidate and Sivakumar as a DMK nominee. Sivakumar came out successful in that tussle. In the 2006 polls, Sivakumar defeated Ganapathy, who contested as an independent.
In 2011, DMK denied ticket to Sivakumar and he entered the race as an independent. Ganapathy too contested as an independent. Sivakumar emerged triumphant.
Sivakumar has served as Agriculture Minister once and as the Speaker of Pondicherry Assembly between 1996-2000.
Last month, Sivakumar joined the AIADM and Ganapathy is not contesting this election. In a multi-cornered contest, Sivakumar is taking on main contestants--DMK's Geetha Ananadan, AINRC's Udhayakumar, BJP's Kumaravelu, PMK's Chelladurai and CPI(M)'s Mohammed Thameem Ansari.
Neravy-TR Pattinam is the only constituency in Karaikal region where the Congress has not won since 1977. One has to wait and see if the hegemony of VMC Family will continue uninterrupted.
Last Updated Mar 31, 2018, 6:42 PM IST