Pinarayi Vijayan to keep Home, Vigilance portfolios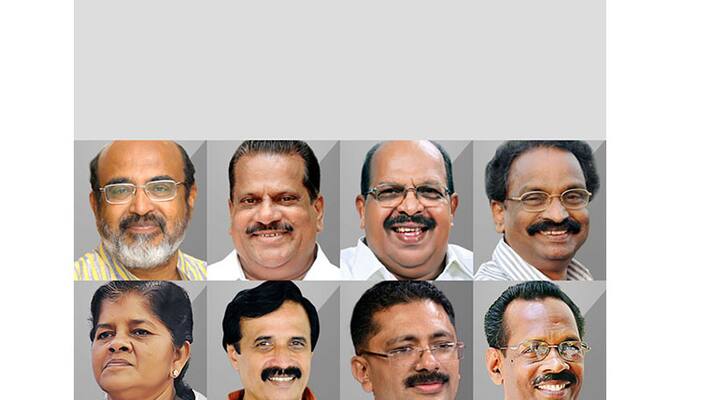 The state committee of the Communist Party of India (Marxist) CPM has finalised the portfolios of the ministers of Pinarayi Vijayan ministry to be sworn in on Wednesday. According to reports, Chief Minister Vijayan will keep the Home and Vigilance portfolios. 
Though the CPM and the Left Democratic Front are yet to announce formally the portfolios and ministers, reports quoting reliable party insiders, say that  Dr. Thomas Isaac, who handled the Finance department in the former LDF government led by VS Achuthanandan, will continue to be the Finance Minister.  Senior CPM leader AK Balan will be in charge of local self- government and Kadakampally Surendran will handle the power portfolio.
Reports also suggest that MM Mani, a veteran Communist leader from Idukki will be the Govt. Chief Whip. 
 

Here is a tentative list of Ministers and their portfolios:

Pinarayi Vijayan: Chief Minister, Home, Vigilance

Dr. Thomas Isaac: Finance Department

AK Balan: Local self government

KK Shailaja - Health Department

G. Sudhakaran - Public Works Department

K T Jaleel- Tourism  Department

C. Raveendranath - Education Department 

TP Ramakrishnan- Excise and Labour Department

 EP Jayarajan - Industries Department

 A C Moideen - Cooperation 

J Mercykuttiyamma - Harbour Department
The Communist Party of India, the second largest ally in the LDF,  is yet to finalise its ministers.
The swearing-in of the LDF ministry will be held at the Central Stadium in Thiruvananthapuram at 4 pm on Wednesday. 
Also read: CPI drops Divakaran, Ratnakaran to finalise a list of new faces
Last Updated Mar 31, 2018, 7:01 PM IST