PIL in Madras High Court questions purpose of NOTA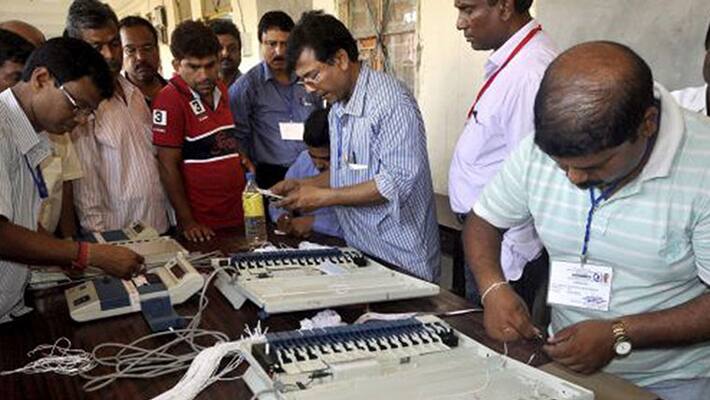 Petitioner Tranquebar Dorai Vasu, a city-based advocate, also sought steps to enable casting of votes by bed-ridden people.
   
When the petition came up for hearing, a vacation bench, comprising justices N Kirubakaran and MV Muralidharan, directed the EC to respond to the April 16 last representation made by the petitioner to the Commission on the two issues and posted the matter for the first week of July.
   
The petitioner submitted that in his representation he had sought the EC to frame rules to the effect that if NOTA, which enables a voter to reject all candidates, gets a majority, the election held to the particular constituency shall be declared null and void and fresh polls be conducted.
   
EC's counsel Nirajan Rajagopal submitted that even if NOTA gets majority, the election will not be countermanded or declared null and void and the candidate who secured the highest votes will be declared as the winner.
   
The bench observed NOTA was introduced subsequent to a direction to the EC by the Supreme Court and its very purpose was to make a change in the existing scenario of election process.
   
Even if NOTA votes get a majority, the candidate who gets the highest votes would be declared as elected and it does not change the position which was in existence before the introduction of NOTA.
   
Therefore, the issue needed to be examined in detail, the bench said and ordered issue of notice to the EC.
   
The petitioner submitted that under the present system, there was no sanctity of NOTA votes. He also submitted that there were large numbers of voters who are bed-ridden and unable to move out of their house for months/years together.
   
He wanted the EC to frame rules for casting of votes by bed-ridden persons by postal votes or use of free ambulance service by them to come to polling booths. 
Last Updated Mar 31, 2018, 6:58 PM IST