Journo-turned politician gets trolled for poll stunt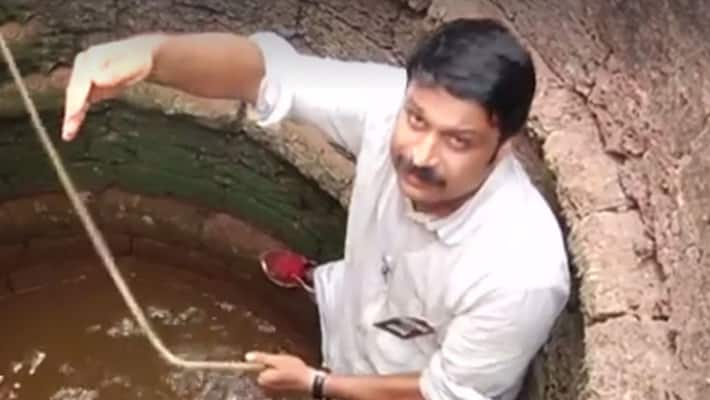 Journalist-turned-politician MV Nikesh Kumar went a bit too far to explain the drinking water problem in Azhikode in Kannur where he is contesting on Left Democratic Front (LDF) ticket. The locals are facing problems of salinity and discolouration of water in the wells in the locality. 
To explain the problem in his daily video address on Facebook, Good Morning Azhikode, Nikesh Kumar literally steps into a well! He manages to get a few feet down and then draws water using a bucket. Obviously, the rope was long enough to reach the bottom of the well, even without taking the risk.
Though the former television journalist was trying to make a point or two, the stunt has triggered a laugh riot on social media.
Trollers raised a simple question: If he could draw water from the well using a bucket, why did he step into the well at all? 
Simple common sense, even if it's a troll, has many takers, it seems!
 
Also read: VS had sought probe against Nikesh Kumar in fraud case
                Letter against Nikesh Kumar: Only routine procedure, says VS​
Last Updated Mar 31, 2018, 7:04 PM IST