Making history and inroads: A good day for the BJP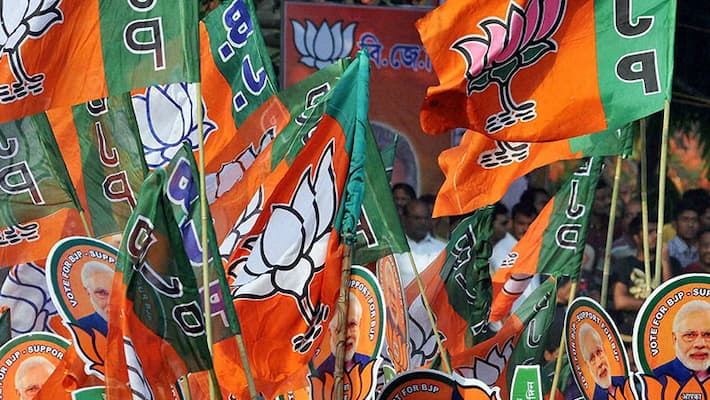 The BJP scripted history today, whether it won big or small. As we mentioned earlier, every single seat won in each of the four big states that went to the polls on May 16 is a victory for the BJP. The saffron party has beaten expectations in every contest and the Lotus continues to bloom in hitherto fallow fields.  

 From a national perspective, Assam is the most crucial victory. The 'gateway to the Northeast' had long eluded the BJP, who will form the government there for the first time in history. The Northeast remains the last grand bastion of the Congress - who still rule Manipur, Mizoram and Meghalaya. The BJP is determined to crack that fortress and Assam is the first tower to crumble. 
 
Before the BJP continues eastward, it will get a chance to sweep up the smaller states to the west of Assam as well. Himachal Pradesh and Uttarakhand go to the polls in 2017. The battle will be much harder there, but 'sab ka vikas' in Assam will spread goodwill for the lotus in the area. 
 
If 'Congress-Mukht-Bharat' is the current aim for the BJP, the future has to be 'Mukhti' for the regional parties. Even in the rough world of politics, Bengal's version is especially bitter. Any inroad into the state that has become Mamata's playground is a hard-won victory. Despite most pollsters writing off the BJP, their alliance is expected to take eight seats. It is a decent start, but only one step in a long game. They cannot claim anything in Bengal, but in the national scene, it does give the BJP bragging rights, at least. 
 
Kerala is the only dark spot for the BJP in an otherwise bright day, and will be probably be ignored by victors in Kerala and the vanquished BJP alike. The BJP alliance is expected to take just one seat. Either the BJP's 'Hindu' message did not find any takers or the PM's jibes had a deeper effect than was earlier presumed. In any case, the Left has been the party of the Hindus, and that factor did not change significantly this time around.  
 
For the Congress, the day has been an unmitigated disaster, discounting Puducherry. They lost two major states - Assam and Kerala. They can give plenty of excuses but cannot deny the reality that is obvious on any map. 'Congress-Mukht-Bharat' may be just around the corner. 
Last Updated Mar 31, 2018, 6:46 PM IST