Single and powerful in Assam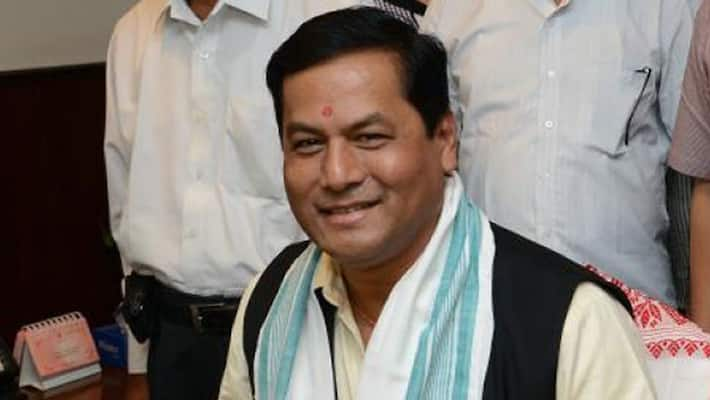 Being single' seems to be the winning mantra, with Sarbananda Sonowal, Mamata Banerjee and Jayalalitha winning their states (and a single prime minister leading the country).
 Of all the five election results, Assam is perhaps the most interesting. With the win in Assam, BJP has finally become a truly national party getting a footprint in the East with an emphatic win.
What is even more significant is that BJP has realised it can win without the 'cow'! Post the Delhi and Bihar drubbing, the party wanted a win desperately and it came right when it needed it most; as the party marks two years in office.
What went right for the BJP alliance? They had clarity, projected a chief ministerial candidate who was a student leader and is a local tribal face with credentials of taking on a discriminatory immigration act and stitched together an alliance that helped voters decide where to cast their vote.
Congress and AIUDF failing to come together helped in sharing the same vote base. What went wrong for the Congress? Old war horse Tarun Gogoi's unrelenting decision not to ally with Badruddin Ajmal, for one. Gogoi failed to make truce with his best man Himanta Biswa Sarma over love for his son.
That, along with his inability to offer anything new and failing to keep promises, abysmal development and health indicators and his team of unimaginative legislators coupled with a Congress in a state of denial at Delhi cost him a fourth term.
But he had an unopposed three terms. Farewell Mr.Gogoi! Did we read AIUDF wrong? Clearly Ajmal did not have the recipe to play the kingmaker. Instead, he played the spoiler.
The myth of a monolith Muslim vote was perhaps busted because Assam has many Muslim votes and the days of 'Ali-cooli' has gone. He dipped into the Congress bank and the results are there to show.
But one cannot write him off and he will continue to play a role in what may lead to a more polarised population. Will the BJP along with a resurrected AGP and the Bodo Front bring 'achhe din' to Assam?
At the risk of sticking my neck out, I would say 'poriborton' yes but delivering on promises a big no.
Kishalay Bhattacharjee is a senior journalist and author. His most recent book is Blood on my Hands: Confessions of Staged Encounters (Harper Collins 2015). The views expressed here are his own.  
Last Updated Mar 31, 2018, 6:38 PM IST