Achuthanandan stakes claim for CM post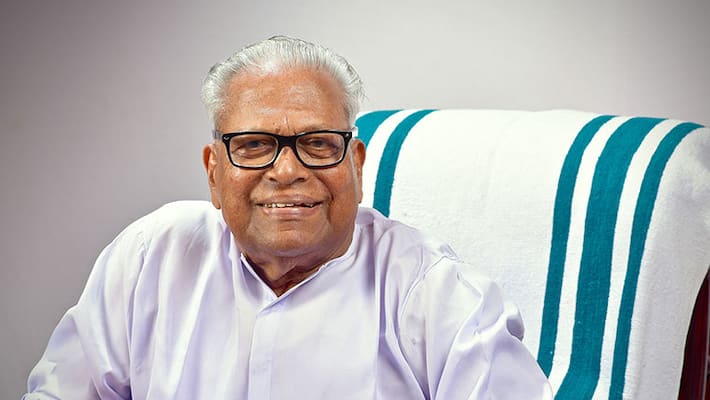 Veteran Communist leader is known to have staked a claim for the post of Chief Minister just before the CPM central and state leadership go into a huddle to decide on the choice between him and Politburo member Pinarayi Vijayan. 
Asianet News reports that Achuthanandan has demanded the CPM central leadership to select him for the post of the Chief Minister for at least a year. This demand will put the CPM leadership in a difficult situation, even as it rejoice in the resounding victory of the party and the LDF in the Kerala Assembly polls.
VS is known to have staked claimed for the post of Chief Minister, as the party goes into huddle to decide on the next Kerala Chief Minister. 
Achuthanandan was the star campaigner for the party. He played a significant role in fixing the poll agenda against the Congress-led UDF and his principled stand against corruption and the image of a relentless crusader was pivotal int he surge of the left in Kerala. 
Also read: Who will be the Chief Minister of Kerala?
The CPM state secretariat and state committee is scheduled to meet at AKG Centre in Thiruvananthapuram on Friday. Representatives of the central leadership will monitor the process of selecting the Chief Minister. Though he is undoubtedly the most popular figure in the CPM leadership, the 92-year-old is more or less a loner in the party. And the rivalry between him and Vijayan is no secret, as well. 
Last Updated Mar 31, 2018, 7:00 PM IST