Will Modi reply to #PoMoneModi critics today?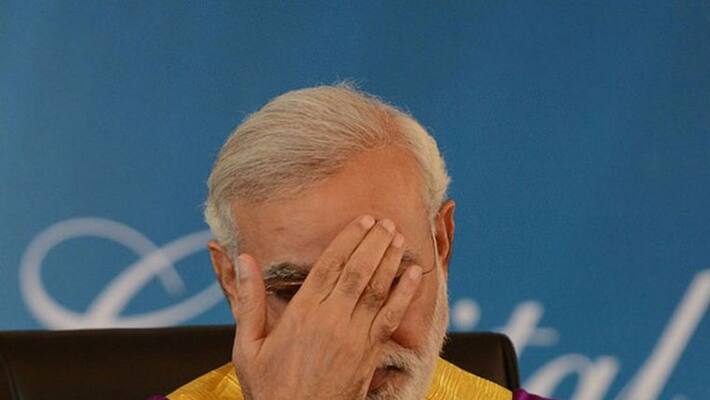 All eyes are on Prime Minister Narendra Modi's public address on Wednesday evening at Tripunithura in which he is expected to respond to the #PoMoneModi critics over his Somalia remarks. Kerala Chief Minister Oommen Chandy has demanded that Modi correct his earlier statement that compared the state to the poor African country. 
Modi came under attack for his remarks during a BJP campaign rally that sparked a controversy just a few days ahead of Kerala Assembly polls. Chief Minister Chandy said that the comment was an insult to the people of Kerala. 
The Prime Minister was widely trolled for his remarks and the hashtag #PoMoneModi is trending on Twitter. Facebook is also rife with criticism on Modi. 
Also read: Prime Minster Modi is trolled for comparing Kerala to Somalia
Now, amidst the rage on social media, Modi will reach Kerala on Wednesday evening to address a public meeting at Tripunithura in Ernakulam. He is expected to give an explanation to his statement that put the state BJP on the defensive. The BJP has made arrangements to show the speech live at 1,000 locations in the state. 
Also read: Modi to reach Kerala to give a final boost to NDA campaign
Last Updated Mar 31, 2018, 7:05 PM IST