Four Ministers, speaker taste defeat in Kerala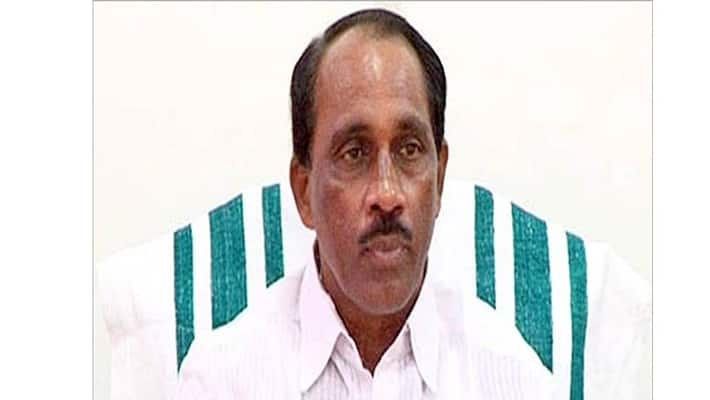 The writing on the wall is clear and loud for the United Democratic Front (UDF) and especially for the Congress in Kerala. Chief Minister Oommen Chandy managed to win from Puthuppally, his home constituency which he has represented for over four decades, but with a lesser margin this time. But four ministers of Oommen Chandy cabinet tasted humiliating defeat. 
Aryadan Shoukath, who replaced his father and minister Aryadan Mohammed, could not manage to continue series of victory in his father's sitting seat at Nilambur. Besides, Speaker N Sakthan and Deputy Speaker Palode Ravi and Chief Whip Thomas Unniyadan have swept away in the left wave in Kerala. 
 

Lost

K Babu (Minister. Fisheries, Ports and Excise)
Constituency: Thripunithura
Lost by a margin of 4467

K Babu, a Congress strongman from Ernakulam, was facing bar bribery allegations and was once forced to resign from the post following a Vigilance court order to file FIR against him. Babu contested six times and this is his first defeat and a big blow to Congress that is. He lost to  M Swaraj, the CPM candidate and DYFI state secretary.  BJP candidate Thuravur Viswambharan gained 9843 votes, which was decisive in the success of Swaraj.
 

 
Lost

KP Mohanan (Minister. Agriculture, Animal Husbandry, Printing & Stationery)
Constituency: Kuthuparamba
Son of Indian Socialist leader PR Kurup
Lost by a margin of 12291

Mohanan was looking for a second term from Kuthuparamba. Like several UDF ministers, controversies did not spare Mohanan too. He courted controversy by gifting of LCD television to state legislators on the occasion of Vishu in 2013 triggered a controversy. 


  He faced a tight competition from K K Shailaja of CPM who eventually walked away with the victory. BJP candidate C Sadanandan Master got 20787 votes in the constituency, which was decisive in the success of Shailaja .  

 
Lost
Shibu Baby John (Minister. Labour and Skills) 
Constituency: Chavara
Son of late. Baby John,  RSP leader  
Lost by a margin of 6189
He contested from Chavara constituency on RSP ticket and won during the  2001 assembly elections. He quit RSP and launched Revolutionary Socialist Party (Baby John) in 2005. Though he lost assembly elections in 2006, defeated N K Premachandran, who was part of the LDF in 2011. 
This time, Shibu faced N Vijayan Pillai of LDF. BJP candidate Sunil M got 10276 votes, which was decisive in the success of Vijayan Pillai.
Lost 

P K Jayalakshmi (Minister. Welfare of Scheduled Tribes , Youth Affairs, Museum and Zoos)



Constituency: Mananthavady
Lost by a margin of 1307

Jayalakshmi, the lone female minister of Oommen Chandy ministry and the first tribal woman minister in Kerala lost by a thin march. She had won the constituency from K Kunhiraman of CPM with a margin of 12,734 votes in 2011.  Jayalakshmi was facing a threat from her own camp.  

O R Kelu of the LDF  won capturing 62436 votes while BJP candidate got 16230 votes. 

 
Last Updated Mar 31, 2018, 6:33 PM IST