All fronts exude confidence as Kerala heads for record turnout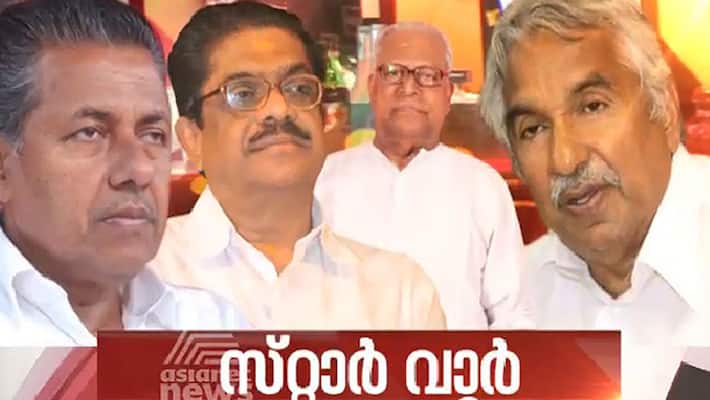 AK Antony, member, Congress Working Committee
"LDF will be in the seat of opposition for the next five years for the UDf will continue in power. BJP won't open an account in the state even during this election." . 
     
CPM Politburo member Pinarayi Vijayan
Calling the Assembly Elections the voters' verdict against corruption, CPM Politburo member Pinarayi Vijayan said the Left Front will come to power. Speaking to media persons after casting his vote, Vijayan said that Kerala should not have more victims like Jisha in future. 
Kummanam Rajasekharan, BJP state president
The people want a political change in the state. The heavy polling reported within an hour into the polling reflects the mindset of voters and they are ready to decide the fate of the state. Voters  will decide against both the UDF and the LDF. Our expectations are high in Vatttiyoorkavu and across the state as well. 
Home Minister Ramesh Chennithala
Home Minister Ramesh Chennithala turned up along with family members to exercise his vote and said that the ruling front will win by a huge margin and there will be a continuation of power in Kerala. 
Industries Minister P K Kunhalikutty
Industries Minister P K Kunhalikutty said that the people will vote for the government's 'Development and Care' slogan. 
K Babu
Excise Minister K Babu, who is contesting from Thripunithura constituency, told media persons after casting his vote at Ernakulam, that there is no doubt about the prospects of UDF. The ruling front will be voted back to power.
Innocent MP
There is a political wave in favour of the LDF. Voters of Kerala will vote out the UDF government and give a strong verdict against corruption. 
C N Balakrishnan
Congress leader and Minister for Cooperation said he cannot say for sure whether the UDF will get a second term. "Though Oommen Chandy is confident about the continuation of government, I am not claiming the same. However, we will retain six seats in Thrissur district." 
Actor Suresh Gopi, MP
Hopes are high for the National Democratic Alliance (NDA). Voters should make out what is right from wrong and exercise their franchise sensibly. 
Dulqar Salmaan
  "I used to vote in Chennai earlier. This is for the first time that I am using my franchise from here. Youth should make sure to cast their vote as they have a right and responsibility to do so." 
Last Updated Mar 31, 2018, 7:02 PM IST