Exit polls predict left surge in Kerala; Lotus to bloom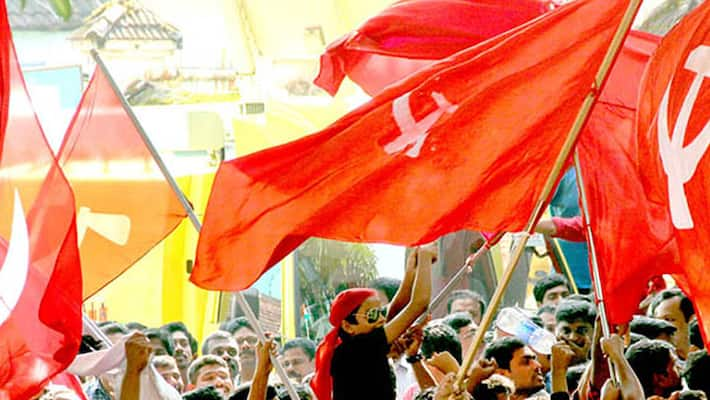 Various exit poll results have predicted the left surge in Kerala. 
 News X-Todays Chanakya exit poll says that 49% of the voters want a regime change in Kerala. The left will have an advantage over the UDF, it predicted. As much as 43% wants the UDF government to continue. It also says that 53% of the minority (mainly Muslims) voters prefers the UDF. Among Christians, 30% backed the LDF.  
India Today pre-poll also predicted that the Kerala polls will see some great falls and many ministers in the Oommen Chandy ministry will taste defeat. Ministers K Babu, KM Mani, MK Muneer and KP Mohanan will be voted out, the survey said. It also says that the Muslim League would emerge as the biggest party in the opposition UDF. 
India Today Axis My India
Seat forecast:

LDF   88-101

UDF  38-48

NDA   0-3

Others  1-4
      According to India Today Axis My India,  the vote share will be LDF  (43%),  UDF (35%) and BJP (11%). 
India TV-C Voter survey also projects an LDF government in Kerala. 
India TV C-voter  (vote share in brackets)

LDF- 89 (44.6%)

UDF 49 (39.1%)

BJP- 1 (11.4%)

Others- 1 (4.9%)

 
ABP News TV
LDF:       88-101

UDF:      38-48

BJP:        0-3

Others:    1-4

 
 Kerala recorded a huge voter turnout in the first ever stiff triangular political battle in its poll history. The total voting percentage stood at 73%.  The final round up is likely to push the percentage a bit higher. 
Watch analysis: What does it mean for Oommen Chandy and VS Achuthanandan
Last Updated Mar 31, 2018, 6:49 PM IST