LDF will get more than 85 seats: Sitaram Yechury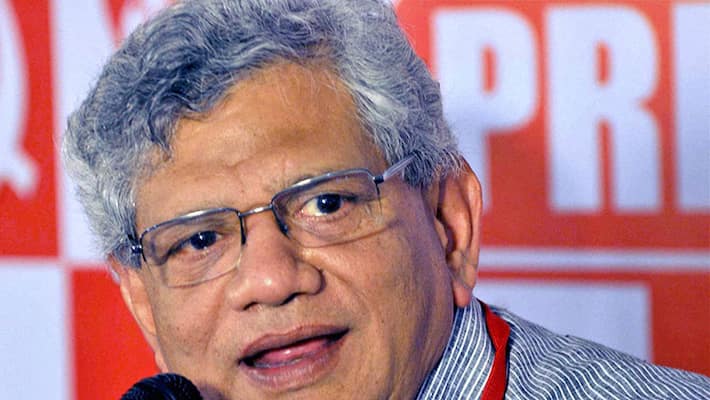 Communist Party of India-Marxist CPM general secretary Sitaram Yechury said that the Left Democratic Front (LDF) will come to power with a clear majority in Kerala.
Talking to media persons in New Delhi,  Yechury said he will not take exit poll results at face value, but stated that the Left will cross 85 seats in Kerala. The Bharatiya Janata Party (BJP) will not open an account in the state, he added. 
 When asked about who will be the party's choice for the post of the Chief Minister, Yechuri said that a decision would be taken jointly after the results are announced on May 19. 
So far, the CPM has maintained silence on its Chief Minister candidate as Politburo member Pinarayi Vijayan and former Chief Minister VS Achuthanandan overtly and covertly vie for the top post. 
 
Last Updated Mar 31, 2018, 6:47 PM IST