Case filed against CPM leader for stealing a look when VS voted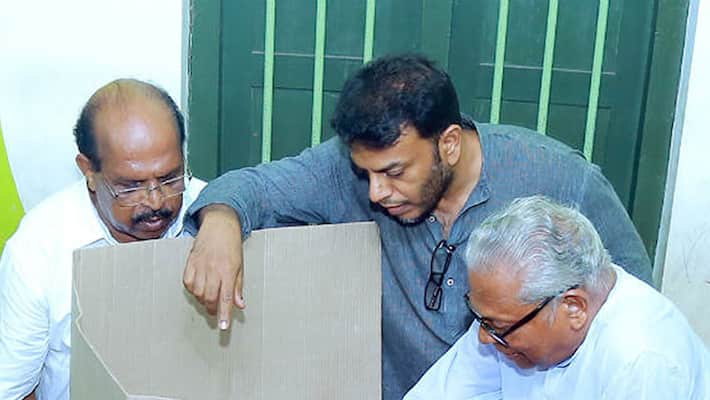 Punnapra police on Wednesday filed a case against CPM leader and former Minister G Sudhakaran on a complaint that he peeped into the voting compartment when Opposition leader V S Achuthanandan cast his vote. 
Sudhakaran has been charged with violation of poll code of conduct, Section 128, Maintenance of secrecy of voting under Representation of People's Act, 1951 and forcing to cast the vote.  Police registered the case following a direction from Superintendent of Police, Alappuzha.
Also read: CPM  leader sneaks a peep while Achuthanandan voted
 Chief Electoral Officer for the state E K Majhi had given direction to register case against the leader on a complaint filed by the UDF. He had also submitted a report with the Central Election Commission in this regard. The report stated that Sudhakaran violated the provision prohibiting anyone from entering the polling booth and committing any act without prior permission of the presiding officer.
 
The incident occurred on 16 May at 4.30 pm when V S Achutanandan along with his wife, son and daughter-in-law came to the booth at Paravur UP School in Ambalapuzha, Alappuzha, to cast vote.  Achuthanandan's son assisted the 92-year-old leader with the voting. However, according to the complaint, Sudhakaran also joined him at the booth and took a sneak peek as the veteran exercised his franchise. Sudhakaran, who is the candidate of the LDF at Ambalappuzha, was also seen taking a look at the voting machine when Achuthanandan's wife voted. 
Last Updated Mar 31, 2018, 6:43 PM IST