Rajagopal writes history; NDA makes its presence felt in Kerala
- O Rajagopal of BJP wins by over 8,000 votes
- Prime Minister Narendra Modi says the NDA has emerged as an alternative force in Kerala
- K Surendran of the BJP lost for just 89 votes in Manjeswaram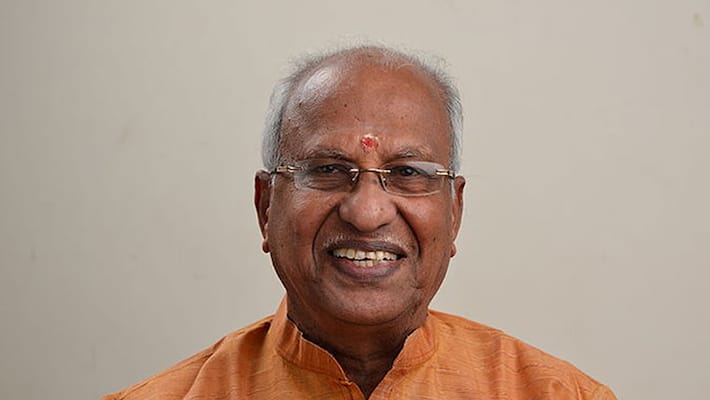 Finally, the BJP has opened an account in Kerala through its veteran leader O Rajagopal. He defeated candidate V Sivankutty of the CPM by a margin of 8671 votes. 
The BJP-led NDA also put up a good show across the state with finishing second in seven seats. K Surendran of the BJP lost in Manjeswaram for just 89 seats, fighting against both the UDF and the LDF. His namesake, bagged more than 400 votes, denying him a victory. The NDA candidates ensured a tough three-dimensional battle across the state, again the first in the state. 
Though the BJP would be a bit disappointed by the defeat of Surendran and state president Kummanam Rajashekharan, the NDA camp is surely upbeat. 
Buoyed by the performance of the NDA, Prime Minister Narendra Modi tweeted: 'I salute all those who built the BJP in Kerala, brick by brick, decade after decade. It is due to them that we are seeing this day.'
Former Union Minister O Rajagopal had always been the most trusted warrior of the BJP for long.  Rajagopal shouldered the hopes of the saffron party in many elections including 2011 Assembly polls and by-poll in Aruvikkara in 2014. 
Born in 1929 in Palakkad, Rajagopal entered politics as an activist of Jan Sangh after quitting his career as an advocate. He made his electoral debut in 1967 and contested 17 polls, finally winning his 18th fight and creating history for the party. 
"Our victory is a reply to the Congress and the Communists who joined hands to deny victory to the BJP," O Rajagopal said. He thanked all the voters for supporting him.
Watch video: MG Radhakrishnan's analysis of BJP's performance in Kerala
Last Updated Mar 31, 2018, 6:38 PM IST