Jayalalithaa to be sworn in as CM for sixth time today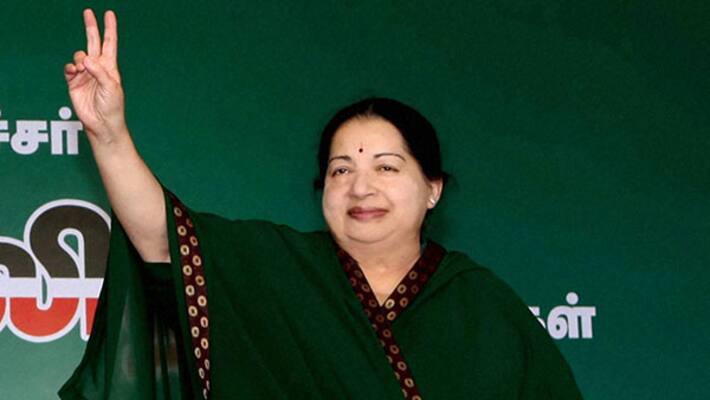 The Madras University Centenary Auditorium here is all decked up for the swearing-in ceremony of AIADMK supremo Jayalalithaa, who will be sworn in as Tamil Nadu Chief Minister for the sixth time, today. She will be sworn-in for a second consecutive tenure along with 28 ministers.
The stately auditorium has a special significance for Jayalalithaa as she was first sworn in as CM here on June 24, 1991, by the then Governor, Bhishma Narain Singh.
In 2011 too, she took the oath of office at the same premises while in 2001, the swearing-in ceremony was held at Raj Bhavan.
The interiors and exteriors of the auditorium have been spruced up and decorated. Besides, the building has been illuminated by glittering ornamental lights at night, since Saturday.
In addition to the auditorium premises, the chambers of the Chief Minister and her Cabinet colleagues in the centuries-old Fort St George have also been spruced up with a new coat of paint giving it a fresh look. Also, the arterial roads leading to the Secretariat here including Kamarajar Salai and Napier Bridge point are all looking spick and span.
When sworn-in tomorrow, 68-year-old Jayalalithaa will be starting her fourth term in office. Her first term was between 1991-96, second 2001-06 and third 2011-16.
For nearly six months, starting September 2001 she was out of office after she was unseated by Supreme Court vis-a-vis electoral disqualification in the TANSI case.
Between September 29, 2014, and May 22, 2015, she was out of office again after she was disqualified as a legislator and consequently lost chief ministership following her conviction in a graft case by a trial court in Bengaluru which was later set aside by Karnataka High Court.
Altogether, she was sworn in as CM five times (1991-96, May-Sept 2001, 2002-06, 2011-14, 2015-16).
In 2011, her swearing-in was attended by Prime Minister Narendra Modi who was then the Gujarat Chief Minister and Andhra Pradesh Chief Minister N Chandrababu Naidu (then he was in the opposition), besides a host of others.
Steps have been taken to live telecast the swearing-in through giant LED screens mounted on vans of the Information and Public Relations Department in the districts except Thanjavur and Karur where polls to Thanjavur and Aravkurichi are now scheduled to be held next month after deferment.
The vans will be stationed at places where people congregate in large numbers.
Last Updated Mar 31, 2018, 6:45 PM IST