Five reasons why Jaya stormed back to power in Tamil Nadu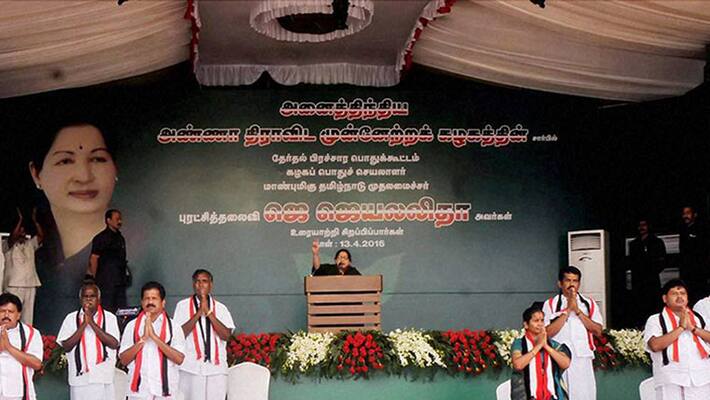 In Tamil Nadu, since the MGR, the swinging politics of Tamil Nadu has alternated between the AIADMK and DMK for the last 30 years. But then how did Jayalalitha manage to break the cycle? 
Here we have analysed how the AIADMK chief overcame the negative feelings towards her government:
Clean image of Jayalalitha: Many legislators and ministers of AIADMK have several corruption allegations against them. However, it was the clean image of the AIADMK supremo, which helped her win a second term.
Women power: AIADMK understood that 50% of voters in Tamil Nadu were women and the freebies announced by Jayalalitha focused mainly on women voters. 
Creating the Amma brand: Jayalalitha popularised her image among the women voters through her 'Amma Brand'. Amma canteen, Amma Salt, Amma kit for nursing mothers, free distribution of 20 Kg rice for poor, free laptops for students to name a few, went all the way to create a positive brand image for Jayalalitha.
Focusing on the poor: Jayalalitha understood the effects the anti-incumbency wave would have on her government. Hence she focused more on the poor in the state.
Feuds in Karuna family: While Jayalalitha was busy building a positive image for her party in the state, the only strong opposition in the state - the Karunanidhi family - were caught up in family feuds. The petty family quarrels, besides the taints of the 2G scam, diminished  the credibility of DMK.
Last Updated Mar 31, 2018, 6:59 PM IST