TN election rally: Jaya's stage air-cooled while supporters die in sun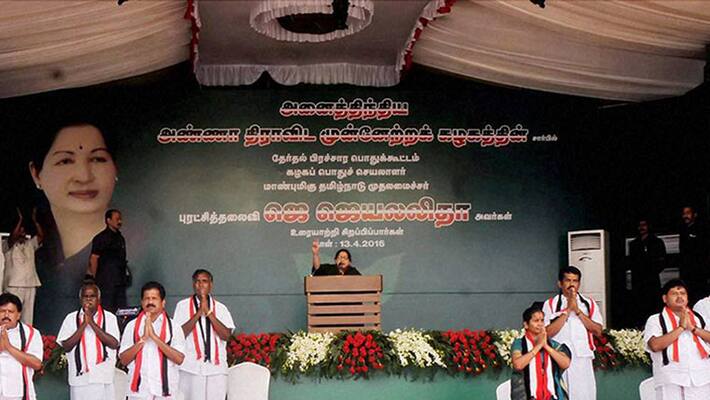 The temperature in the Southern India had been punishing throughout the summers, which still continues to get bitter in Tamil Nadu.
Mercury levels which are already close to 40 degrees Celsius in various parts of the state are expected to cross the 42 degree mark in upcoming days.
However, the election campaigns have been progressing despite the increasing heat and people are turning out in large numbers.  
According to a recent report, published in The Indian Express, four people died in the All India Anna Dravida Munnetra Kazhagam (AIADMK) supremo, J Jayalalithaa's rally. Many officials including policemen were seen collapsing due to the heat wave.
While the party leaders like Jayalalithaa and M Karunanidhi, party president of Dravida Munnetra Kazhagam (DMK) led their rallies from stages which were equipped with air coolers, the supporters stood under the sun.
Opposition parties have already knocked the doors of election commission seeking an action against AIADMK not only for the deaths but also a number of people who were admitted in hospitals due to heatstroke.  
Last Updated Mar 31, 2018, 6:46 PM IST