Here's why Karnataka Tamils are pained by Amma's win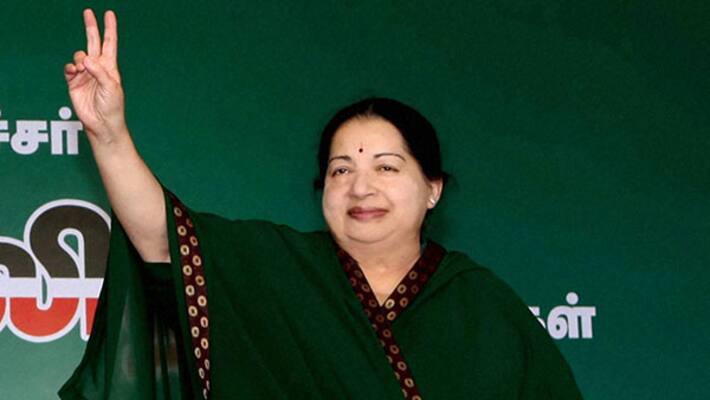 Following the Tamil Nadu Election results, the Tamil speaking population residing in Karnataka share their opinion on the outcome.
Karnataka-Tamil Nadu Harmony Social Welfare Trust, Founder President, Ramachandran N, opined that the results are not as satisfactory as the sitting CM J Jayalalitha has never been approachable.
"When many ministers themselves find it difficult to get an audience with her, a normal person cannot even think of meeting her in person. I have sent several representations and letters with regard to issues faced by Tamil Nadu residents but not a single reply have I got so far. The TN lorry drivers association are still facing issues ferrying vehicle in Karnataka and this issue was brought to notice at the TN CM's office, she has not yet replied," said Ramachandran.
Border areas like Govindapadi, near the Palar river, which is a forest area is plagued by poachers. So far, only Karnataka officials are keeping a watch, the Tamil Nadu government too need to station a forest officer here. This issue too has been raised several times but nothing has happened, he added.
"Jayalalitha should remember Karnataka Tamils help extended to TN residents who took up camp in the state for weeks while she was in Jail here". Said Ramachandran.
Pained that voters fell prey to freebies and voted Jayalalitha to power, Dhananjayan, Karnataka-Tamil Federation, Vice President and Hubbali Resident said, "There are 1 crore Tamil speaking population is Karnataka and most of them feel a let down by their TN counterparts. It is a waste of time to speak anything about TN elections and voting pattern".
Echoing similar sentiments, P Venkatesan, Working Committee Member, Young Tamil Nadu Movement said, "This election witnessed a lot of alliance and this helped Jayalalitha come back to power. PMK, which has a strong base in North Tamil Nadu, resorted to caste politics. Had PMK, MDMK joined DMDK DMK party, we would have seen a loss for Jayalalitha". 
He further pointed that with over 90 seats, now the DMK would get a chance to debate in assembly. "Actor turned politician Vijayakanth who heads DMDK was  the opposition leader last time and was a complete flop," he added.
"There were a lot of  shortcomings and issues the last time. The TN government also has also amassed a lot of debt, it should come out from the freebies mindset. They should focus on agriculture. Jayalalitha was in jail and people still blessed her to continue as CM, this means she is indebted to the people of Tamil Nadu and serves them," said, Mysore Pugalendi, Secretary, Mysuru Tamil Sangam. 
Last Updated Mar 31, 2018, 6:31 PM IST