DMK will edge out AIADMK in vote share, claims new opinion poll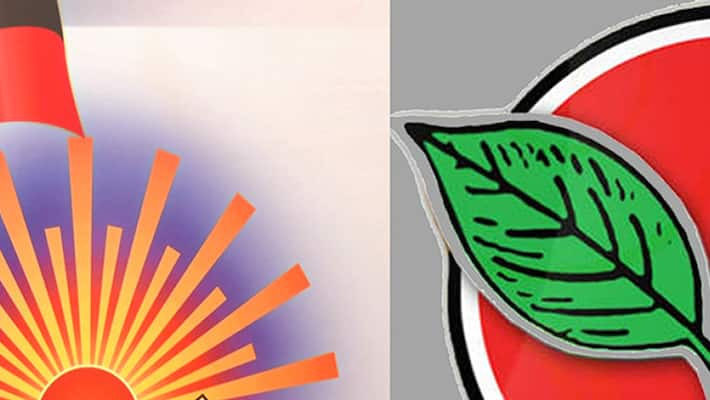 According to a report, a new opinion poll claims the DMK has an advantage over the ruling AIADMK in terms of vote share in the upcoming May 16 assembly polls.
The pre-poll survey, released yesterday, was conducted by the research group People's Studies. Dr S Rajanayagam, Director of People's Studies and Visual Communication professor at Loyola College released the results.
Read more: TN Polls: When you can't tell opinion polls from party propaganda
The poll covered 144 Assembly constituencies, taking the opinion of more than 8,000 voters between April 24 to May 10.
The survey predicts DMK would get a vote share of 42.7%, while the AIADMK would get 36.6%. The DMDK-PWF alliance would get 7.9% and Dr Anbumani Ramadoss' PMK will win about 3%.
Read more: Throw poll survey in dustbin, PWF will win: Vaiko
For the post of Chief Minister, more than 41% of respondents showed a preference for DMK chief Karunanidhi, while the current CM got as little as about 31%. A poll conducted a year ago by the same organisation had shown  MK Stalin was preferred as CM over as over his father and five-time CM M Karunanidhi. 
Read more: Tamil Nadu polls: AIADMK likely to win 164 seats, says opinion poll
Last Updated Mar 31, 2018, 6:38 PM IST