Congress on the verge of becoming a regional party: Karnataka BJP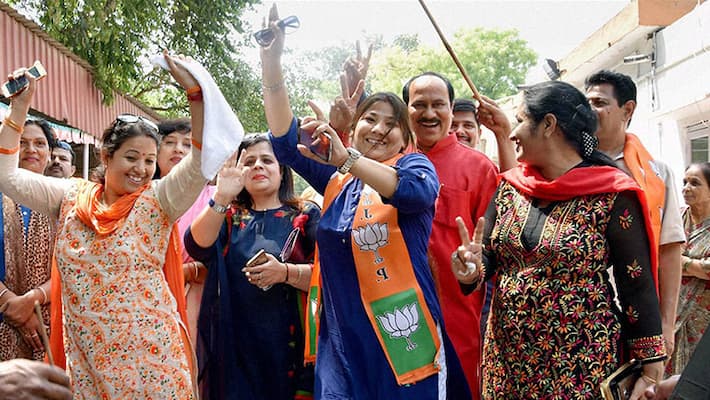 Addressing the media, Former Education Minister and BJP spokesperson, CT Ravi said, "We had five seats earlier, now, we are 85 seats strong in a 126-seat assembly. We have also made inroads in Kerala and West Bengal today. It is only in Tamil Nadu that we have failed to make our presence felt and that is because we did not get a suitable candidate."
"The results are like a slap in the face for the Congress, it is now on the verge of becoming a regional party from national party," he added
Echoing similar sentiments, former minister and BJP leader S Suresh Kumar said, the situation is very alarming for the Congress.  "In the future other party's will run away from the Congress when it extends its hand for an alliance."
Meanwhile, State Congress leaders like Mallikarjun Kharge, Leader of the Opposition in the Lok Sabha, accepted the defeat of National Party but said that Rahul Gandhi cannot be blamed for the defeat as the respective state leaders were responsible for the results
The BJP had earlier said that the Congress has been loosing its ground and runs the risk of being wiped out of the country but this is a democracy and all such failures and success are expected.
"The Congress core team will introspect," Dr G Parameshwar, Karnakata Home Minister said, "The party will learn its lesson from this defeat. The Karnataka congress will be further strengthened."
Last Updated Mar 31, 2018, 6:56 PM IST