Amit Shah sees Congress-CPM equation as 'dosti-kushti'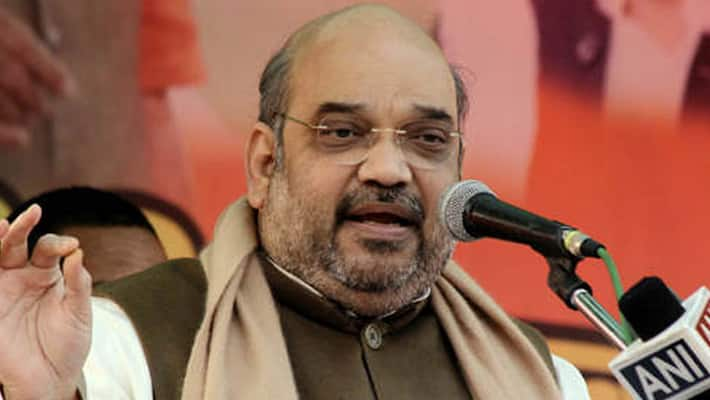 There is dosti in West Bengal and kushti in Kerala. The CPI-M leader and the AICC Chief should explain to people "the ideology behind it", BJP President Amit Shah said at a public meeting here.
        
Attacking Gandhi, Shah said: "Gandhi came to Kerala and became emotional. She said BJP questioned her patriotism.
    
"Soniaji we know your desh prem (patriotism)...₹12 lakh crore corruption took place during the 10-year rule of UPA. Apka Desh prem Kahan tha us samay (Where was your patriotism then)," Shah said.
    
There was corruption everywhere during the UPA rule. "We know your (Gandhi's) desh prem very well," he said.
        
Targeting CWC member A K Antony's remark that BJP had hidden agenda, Shah said: "The only open agenda is to uproot and throw Congress-led UDF and CPI-M headed LDF into the sea."
        
Slamming Yechury, Shah wanted the communist leader to look into the mirror to see "his true face of violence".
     
"In Kerala, at least 250 RSS and BJP workers were killed by CPI-M workers," he alleged, adding: "BJP will not be cowed down by such violence, we will continue our fight till BJP forms government in Kerala."
        
He asked CPI-M to make clear whether V S Achuthanandan would be made Chief Minister if LDF comes to power.
        
"They will not answer. But I will answer. They will not make Achuthanandan the Chief Minister. CPI-M leader Pinarayi Vijayan would be made the CM instead, even though they are seeking votes by showing the face of Achuthanandan," the BJP leader claimed.
Last Updated Mar 31, 2018, 6:48 PM IST