Undeterred by pre-poll predictions Vijayakanth seeks divine blessings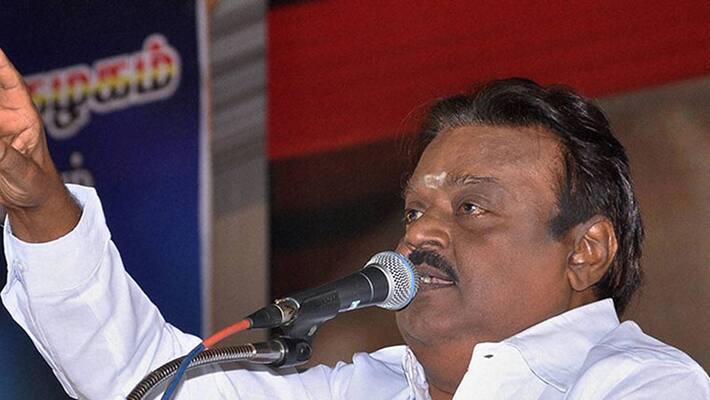 With almost every pre-poll survey predicting a wipe-out for 'Captain' Vijayakanth's DMDK and the People's Welfare Front (PWF) alliance it leads, the former cine star is seeking divine intervention. Vijayakanth accompanied by his wife Premalatha and brother-in-law LK Sudheesh have been visiting various temples across the state. 

Their most recent visit was to a Narasimha temple in the Villuppuram district, popular for the presiding deity's wish-fulfillment powers.   
After the puja, the DMDK chief vowed that he wouldn't buy votes using cash. Tamil Nadu is notorious for the use of cash and other material voter incentives such as sarees, expensive gifts and even gold jewellery during elections. The Election Commission has made record seizures of cash and gifts meant for voter-wooing ahead of May 16 polling. 
Last Updated Mar 31, 2018, 6:55 PM IST